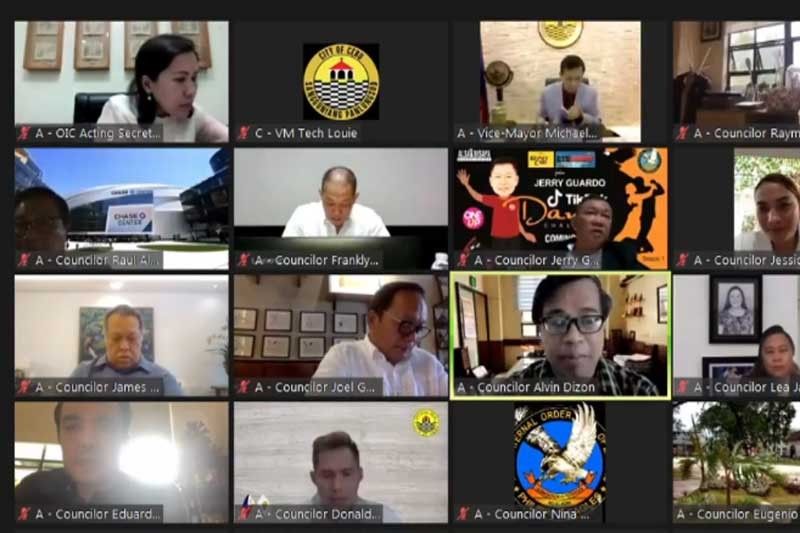 The ordinance authored by Councilor Raymond Alvin Garcia is entitled as the "Efficient Use of Paper Ordinance."
City Council prescribes docs format
CEBU, Philippines — The Cebu City Council has approved an ordinance requiring that all documents to be submitted for the consideration or action of the Sangguniang Panlungsod should follow a prescribed format for efficient use of paper.
The ordinance authored by Councilor Raymond Alvin Garcia is entitled as the "Efficient Use of Paper Ordinance."
"There is a need to cut the legislative's use of excessive quantities of costly paper, save our forests, avoid landslides and mitigate the worsening effects of climate change that the world is experiencing," read the ordinance.
"The legislative can play a big part in saving our trees, conserving precious water and helping mother earth," it added.
The ordinance shall apply to the Vice Mayor's Office, Sangguniang Panlungsod Secretariat, and all parties submitting documents for the consideration of the council.
Section 3 provides that all ordinances, resolutions, committee reports, position papers intended for the Sangguniang Panlungsod's consideration and action shall be written in single space with one-and-a-half space between paragraphs, using an easily readable font style of the party's choice, of 12 size font, and on a 13-inch by 8.5-inch white bond paper.
All ordinances, resolutions, committee reports, position papers, notices, minutes, among others, shall comply with these requirements.
The parties shall maintain the following margins on all documents: a left hand margin of 1.5 inches from the edge; an upper margin of 1.2 inches from the edge; a right hand margin of 1.0 inch from the edge; and a lower margin of 1.0 from edge. And every page must be consecutively numbered.
Section 5 states that unless otherwise directed by the Vice Mayor or the SP Secretary, the number of documents that a party is required or desires to file shall be two original copies (properly marked) for the SP Secretariat; soft copies of bound papers and their annexes must be submitted simultaneously with the hard copy by e-mail.
It must be understood, however, that the paper shall be deemed to have been filed on the date and time of filing of the hard copy and not the soft copy.
In addition, soft copies must be in PDF file and individually saved, as well as individually attached to the e-mail, if applicable. The filename of the soft copy must be the same as the document title. — FPL (FREEMAN)