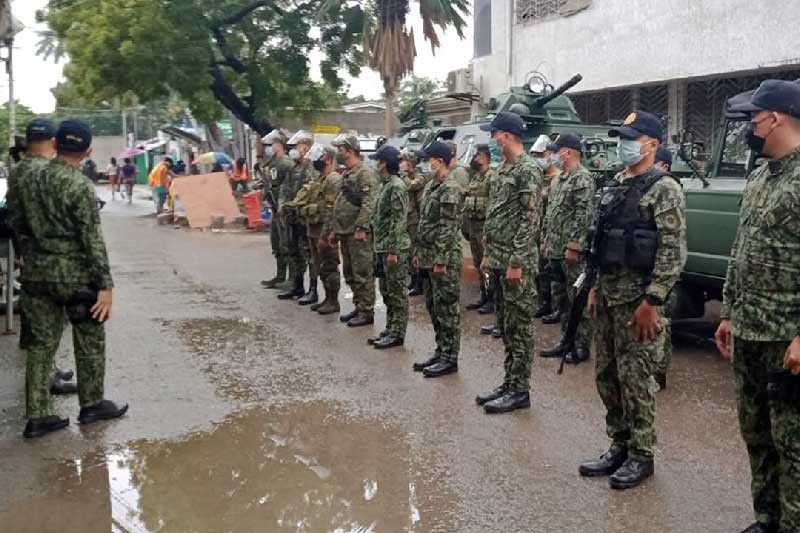 Talisay cops arrest 97 crooks in 3 days
CEBU, Philippines — Around 97 individuals were arrested by the elements of Talisay City Police Station from January 27 to 29 for various offenses in line with their series of operations dubbed as Oplan Limpyo Talisay.
At least 17 of them were arrested for illegal drugs, 11 for illegal gambling, 13 for firearms while six were served with warrants of arrest.
There were also 74 people apprehended for violating the minimum health protocols, including seven bikers.
On illegal drugs, the Talisay City police conducted a total of 14 operations that started at around 3:30 a.m. last January 27 until 1:30 a.m. of January 29, 2021.
These resulted in the arrest of 17 drug suspects and the confiscation of 13.82 grams of suspected shabu with an estimated value of P93,976.
On illegal gambling, the authorities started their operations at around 12:30 p.m. on January 27 at Sitio Colis, Barangay Tabunok wherein three suspects were arrested for illegal cockfight.
There was also one individual arrested for illegal numbers game or swertres.
Police Lieutenant Colonel Roberto Barnido, deputy station chief, said that just last Saturday, seven bikers were apprehended by the authorities for non-wearing of facemasks in the city.
During their patrolling, another three individuals were also caught sitting outside in a store without facemasks.
"Kanang magpadulong ta og bukid okay ra seguro nga dili nato i-wear ang facemasks (while biking) kay kabalo man ta nga pag kapuyon ta maglisud ta og ginhawa ug magsul-ob ta og facemask, pero at least inig pangita nato sa ila og facemask, dapat naa gyud silay facemask," said Barnido.
However, Barnido said that during their patrolling, most people have been observing the minimum health standard protocols in the city. — GMR (FREEMAN)