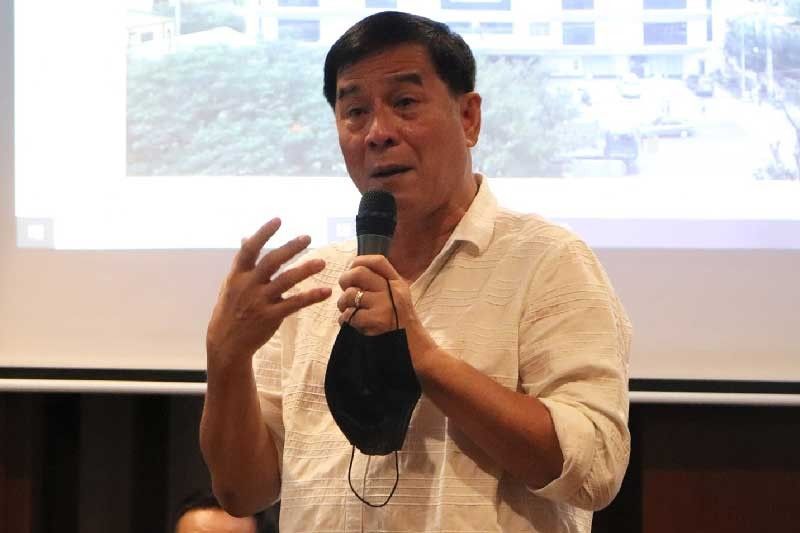 Department of Agriculture-7 Director Salvador Diputado.
Photo from DA-7
DA-7 calls for vigilance amid ASF threat
CEBU, Philippines — Department of Agriculture-7 Director Salvador Diputado is soliciting the full support of local government units and the public to be vigilant in protecting Central Visayas against the entry of the African swine flu.
Diputado said that ASF is like COVID-19 as it has no vaccine and treatment. He added that it is very contagious and may affect the entire swine industry once it infects a single pig in the region.
The DA-7 chief called for the revitalization of the barangay agri-technicians, the conduct of barangay level inspection, monitoring and geo-mapping of all backyard level swine raising, as part of the measures against the disease.
Earlier, Cebu Governor Gwendolyn Garcia met with DA-7 officials to discuss measures against ASF following the confirmation of ASF cases in the three towns in Leyte, Eastern Visayas.
During the meeting, the hog industry group of Cebu also updated Garcia on the current supply of hogs, including the volume of live hogs sent to augment the dwindling supply of pork in Metro Manila markets.
Diputado said that the DA-8 authorities are optimistic that they have the situation under control.
Among the measures discussed in the meeting were the strengthening of the manpower resources and the stringent monitoring and surveillance of cargoes and passengers in Cebu's ports.
Central Visayas is currently on heightened alert against the entry of pork meat and meat products from banned areas.
Harmonization
Meanwhile, in a bid to better implement its programs, DA-7 conducted harmonization meetings of agricultural initiatives in Cebu's fourth and sixth congressional districts last week.
Diputado said that this initiative is in response of the agency's "One DA" approach to agricultural transformation as he sees the need to strengthen collaboration with the local government units for effective implementation of its programs.
Diputado said that DA-7's composite group and its different attached agencies were present during the meetings so that concerns of the respective parties will be addressed immediately. To him, this is a "concrete example of a one cluster approach" as they converged as one.
DA-7 has been conducting the One DA meetings since the 4th quarter of last year. One DA is a holistic approach towards agriculture and fishery transformation with 12 key strategic directives for 2021. — JMD (FREEMAN)