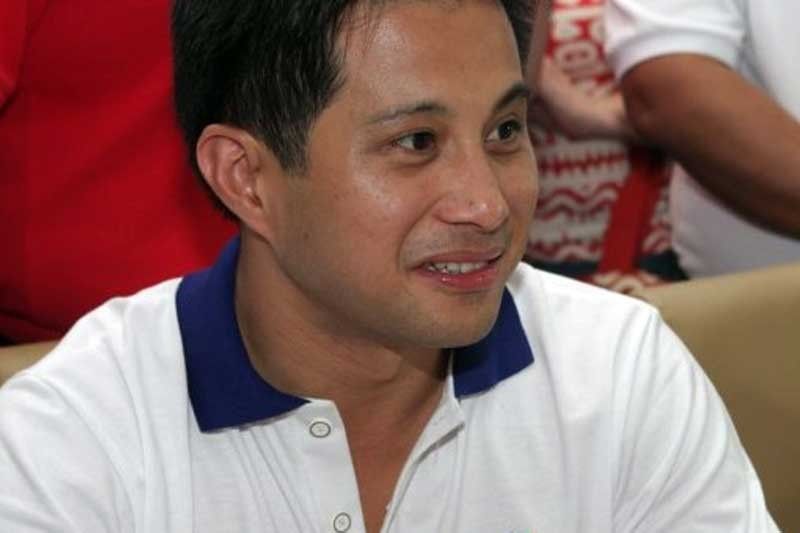 Cebu Board Member Glenn Soco.
From Glenn SOCO facebook
PB asks SSS to defer premium hike
CEBU, Philippines — The Cebu Provincial Board has asked the Social Security System (SSS) to defer or suspend the implementation of an increase in monthly contributions of its members.
Cebu Sixth District PB Member Glenn Anthony Soco sponsored a resolution for such appeal.
Soco cited the ill effects of COVID-19 to both businesses and the workers in the country.
SSS earlier announced that the new contribution effective this month will be at 13 percent, or one percent higher than the current one.
While acknowledging the increase in the monthly contribution as necessary to maintain SSS funding and ensure the system's capitalization and sustainability for years to come, Soco said it is unfortunate considering that businesses and its workforce are facing financial and economic difficulties.
"Most of those in the business sector are forced to thrive with the current economic struggle, while employees on the other finances. An increase in the monthly SSS contributions will definitely be an additional burden to its members and even to employers," read the resolution.
"To increase contributions from members when the country is experiencing financial distress is not only bad timing, it can be considered oppressive," it further read.
Soco said that the pandemic prompted most businesses to shift to flexible working arrangements, retrenchments of employees, stoppage and suspension of operations, and even permanent closure of businesses.
He cited that Employers' Confederation of the Philippines (ECOP) also expressed their opposition to the increase since employers will shoulder half of the increase in the forms of premiums stressing that at least 21,000 businesses had availed of state loans to augment their financial distress and that they had just recently paid 13-month pay, holiday, and bonuses to their workers.
Different labor groups including Overseas Filipino Workers also reportedly opposed the increase due to several work arrangements last year which resulted in the decrease of take-home pay and thousands had permanently lost their jobs with a historic peak of 10 percent.
Soco further explained that there was no salary increase adjustment in 2020 and that this will be just an added burden to workers.
He pointed out that the increase will eminently affect Cebu as a whole considering that the province's economy is a major contributor to the growth and development of the country.
"The Province of Cebu is compelled to make this call and plea, since the province is home to the country's top economic drivers," further read the resolution.
Cebu Province houses major infrastructure projects, the country's leading industries and business sectors, whose economy is principally driven by and largely dependent upon its diverse workforces.
The province's economy is considered to be a major contributor to the growth and development of the country.
"Should this contribution-hike take effect, it shall eminently affect Cebu as a whole. Thus, it is imperative upon this Body to protect its people since the increase shall affect almost all Cebuanos," Soco further said. — GMR (FREEMAN)