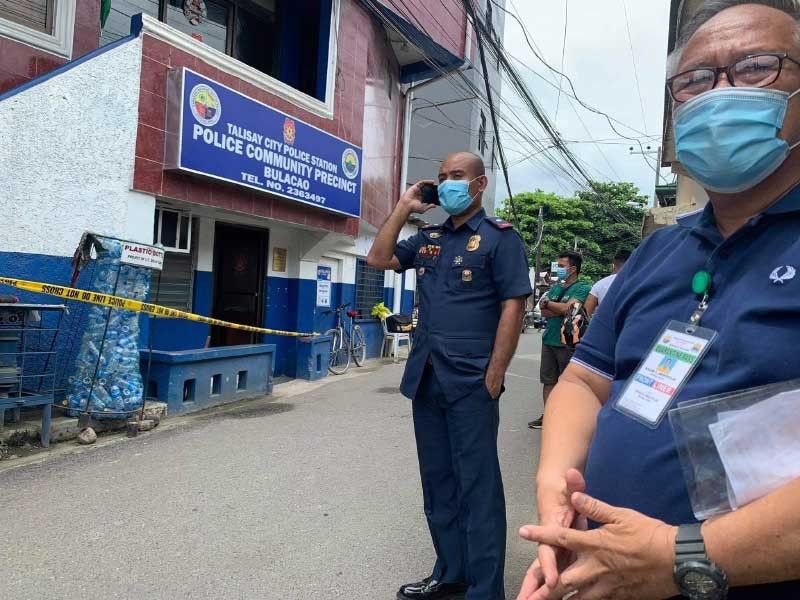 Inside police precinct: Cop kills lover, self
CEBU, Philippines — A police official allegedly shot and killed his lover before shooting himself dead inside the police community precinct in Barangay Bulacao, Talisay City yesterday morning.
Police Lt. Praxilo Albiso, 40, and Vernice Cardino, 31, were inside an office on the ground floor of the community precinct at around 10 a.m. when four gunshots rang out from where they were staying. The precinct serves as a police sub-station donated to the police earlier this year.
Albiso is the deputy station commander of Talisay City Police Station.
According to Police Major Gerard Pelare, Talisay City Police Station chief, the people on the second floor rushed downstairs to check and found the two soaked in blood.
Police told reporters that it was possible that Albiso shot Cardino thrice before shooting himself in the head.
The two were taken to a hospital where they were declared dead.
"We are still conducting further investigation kung what is the relationship between the two of them. Apparently ang nahitabo ani is gipusil ang babaye, naay gunshot wound sa iyang ulo, then after that gahikog si Lt. Albiso," said Pelare.
In the crime scene, authorities recovered a 9mm caliber firearm believed to have been used during the shooting.
Pelare further said that he did not have any problem with Albiso's performance at work. He, however, admitted that Albiso seemed to have a problem with his personal life.
According to reports, Cardino was the wife of a seaman from Toledo City, Cebu who appeared in a television show Isumbong Mo kay Raffy Tulfo last February. In the show, the man accused his wife of having an affair with the police official believed to be Albiso.
The man complained that his wife was pregnant but that he was unsure if he was the father of the child.
Police are still conducting a deeper probe into the case. — Gabriel C. Bonjoc, JMD (FREEMAN)