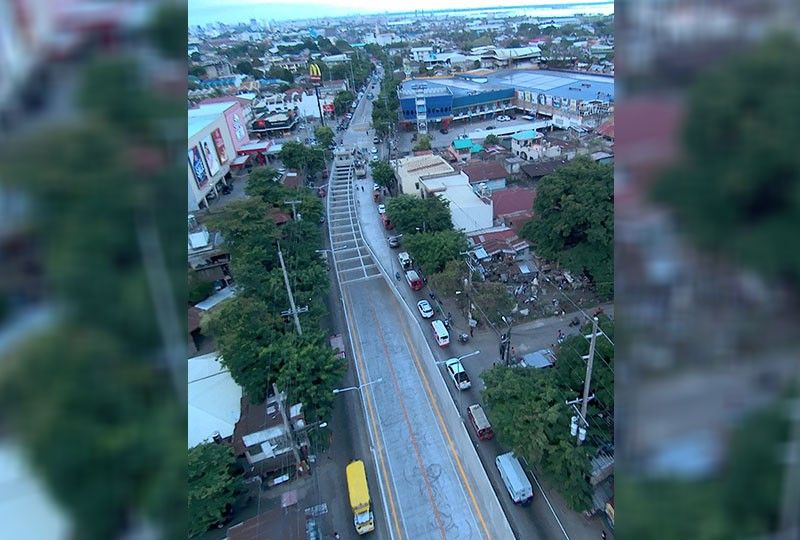 At least 122 trees are set to be affected by the Department of Public Works and Highways (DPWH)-7's project to widen Natalio Bacalso Avenue.
Joy Torrejos
DPWH asks support in tree cutting plan
CEBU, Philippines — The Department of Public Works and Highways (DPWH)-7's widening project will affect 122 trees that will be subjected to tree-cutting and earthballing.
DPWH-7 Regional Director Edgar Tabacon has sent a letter last October 3 to the City Council and the City Environment and Natural Resources Office (CENRO) requesting for a legislative support for the "Widening Project along Natalio Bacalso Avenue (Cebu South Road)."
The letter also mentioned that the DPWH was given the Tree Cutting and Earthballing Permit (TCEP) issued on June 23, 2017 by the DENR-CENRO for the same project.
However, they were not able to push through with the cutting of trees due to the Road Right of Way (RROW) issues, which caused the 50-day TCEP to expire.
In the letter, the DPWH-7 is requesting for the reapplication of the expired TCEP for the widening project, and for the inclusion of this matter on the agenda of the Sangguniang Bayan regular session.
The Cebu City Council has invited the DPWH-7 for a "Citizen's Hour", which will happen on October 15, 2019.
In the "Citizen's Hour," the DPWH-7 will be given the time to discuss and elaborate on the details of the widening project, including the issues regarding the cutting of the 122 trees.
Mayor Edgardo Labella has mentioned that he does not agree on cutting of trees in the city.
He has directed the CCENRO and the City Engineer to evaluate the DPWH-7 request. GAN (FREEMAN)