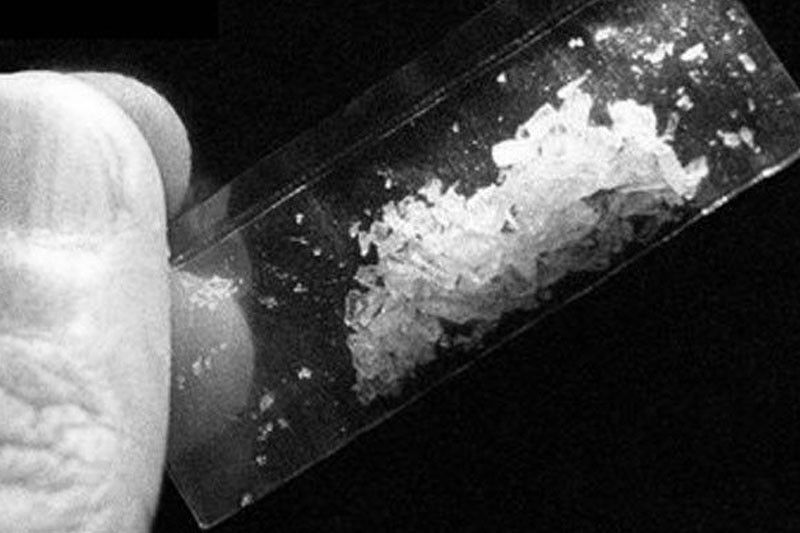 The suspect was identified as Michael Marzon De Gracia, 18, a resident of Barangay Duljo Fatima, who shot it out with the authorities.
File
Man fires at cops, yields P6.8M shabu
CEBU, Philippines — The police got another huge haul when about P6.8 million worth of suspected shabu was seized in an anti-illegal drug operation along B. Aranas Street, Cebu City yesterday afternoon.
The suspect was identified as Michael Marzon De Gracia, 18, a resident of Barangay Duljo Fatima, who shot it out with the authorities.
He was grazed in the leg, and is now in stable condition.
Regional Special Operations Group Head Ricardo Tero told reporters that they conducted more than two weeks of surveillance on De Gracia before conducting the buy-bust operation.
The police recovered a kilogram of suspected shabu worth P6.8 million in market value, a .38 caliber firearm and five ammunitions from De Gracia.
Tero said that De Gracia revealed two names – a certain Jean Palermo of Barangay Alaska Mambaling and a certain Raxo – who are reportedly into the trade also.
Tero said that they tried tracking the two in Pasil, but De Gracia reportedly had confused police officers by leading them to the wrong persons.
"Nagsulti siya og mga ngalan pero iya ra man mi gisaag-saag didto sa Talisay," Tero said.
Meanwhile, another drug sting was conducted by the operatives of the Labangon Police Station that led to the arrest of a pregnant woman identified as Socel Omalay Gensis.
Gensis yielded around P350,000 in market value of suspected shabu.
Labangon Police Station Chief Keith Allen Andaya said Socel took over the drug operation of her live-in-partner, Rosieller Diabelos, who is now serving jail time at the Cebu City Jail.
Meanwhile, the Cebu City Prosecutor's Office has recommended no bail against a 20-year-old man for allegedly selling and in possession of suspected shabu.
Prosecutor II Aurora Peñaflor held Joseph "Sep" Bacalla, a resident of Sitio Punyang, Barangay Duljo-Fatima, Cebu City, for trial after finding probable cause against him.
In an inquest proceeding, Bacalla chose not to undergo further investigation before the Prosecutor's Office. Instead, he manifested during the inquest that he will answer the charges before the court.
Peñaflor has recommended the filing of Sections 5 (illegal selling of shabu) and section 11 (illegal possession of shabu), Article II of Republic Act 9165 or Comprehensive Dangerous Drugs Act before the court.
City Prosecutor Liceria Lofranco-Rabillas has approved Peñaflor's recommendation.
Bacalla was allegedly one of the bigtime drug distributors in Barangay Sawang Calero in Cebu City. He was arrested last February 20 in a buy-bust operation.
In his sworn-statement, Police Officer 1 Daryl Guillermo alleged that before their operation, they received a report that Bacalla was engaged in the illegal drug trade.
Acting on the information they got, the police has conducted a one-week surveillance and validation activity, which resulted in the suspect's arrest.
Guillermo said that using a P80,000 buy-bust money, an operation was implemented that resulted in the arrest of Bacalla as well as the confiscation of almost 800 grams of shabu. –Mylen P. Manto/GAN (FREEMAN)