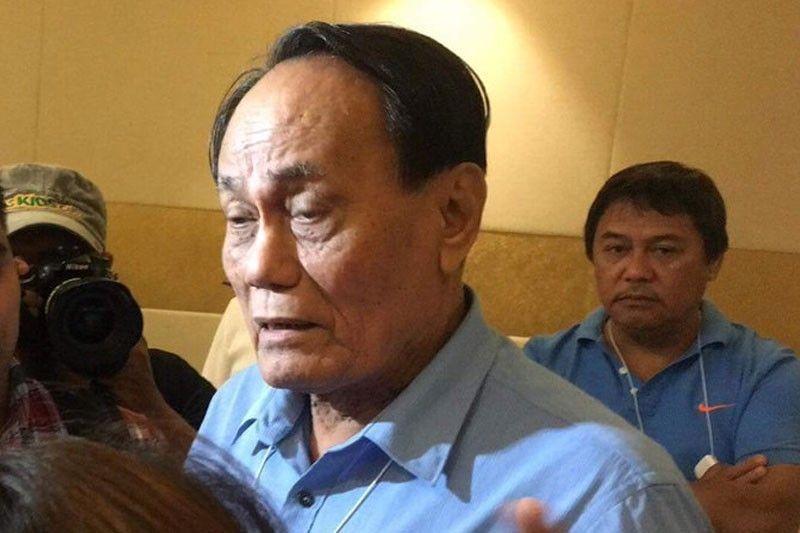 Abellana said he won't step down from office pending opinion from the Department of Interior and Local Government on the legality of Palomo's assumption.
fILE
Suspended village chief questions replacement
CEBU, Philippines — Suspended Mambaling, Cebu City Barangay Captain Gines Abellana has questioned the assumption of Councilwoman Anne Marie Vestil Palomo as acting barangay captain.
Abellana said he won't step down from office pending opinion from the Department of Interior and Local Government on the legality of Palomo's assumption.
The suspended official sent Thursday an inquiry letter to DILG whether or not Palomo's assumption was valid.
"I am therefore asking your legal opinion as to the validity of the taking over of the barangay hall of Barangay Mambaling, Cebu City by her and her cohorts," portion of Abellana's letter read.
Palomo assumed as acting village chief on January 10. She took her oath before Mayor Tomas Osmeña after Abellana's suspension was served on January 9.
The City Council suspended Abellana for six months over the non-disbursement of wages of four councilmen from July to December last year.
The council's committee on three in the north district chaired by Councilor Sisinio Andales found Abellana guilty of abuse of authority.
It stemmed from a complaint filed by four barangay officials, namely Palomo, Edwil Managbanag, Neonita Cuestas and Victoriano Laborte, all are allied with Bando Osmeña Pundok Kauswagan.
Abellana reportedly withheld the salaries of the officials after they allegedly failed to perform their duties.
Mild Commotion
Yesterday, there was reportedly a mild commotion in the barangay hall after both Abellana and Palomo reported for duty.
Palomo said she will continue to function as acting village chief.
"If I don't, that would be dereliction of duty," she said.
She said she is planning to take a legal action against Abellana for usurpation of authority.
Authority
In a separate interview, the secretariat of the Sangguniang Panlungsod of Cebu City has the authority to implement the suspension order against Mambaling Village Chief Gines Abellana, an interior department official said.
Emma Joyevelyn Calvo, DILG-Cebu City officer-in-charge, cited Republic Act 7160 or the Local Government Code, which states that the City Council's secretary has the power to implement the order issued by the legislative body.
"The council's order must be implemented by the secretariat," she said explaining the procedure on the enforcement of a suspension order against a barangay official.
Review
Moreover, the barangay employees along with the representatives from DILG unlocked the Office of the Barangay Treasurer in order to review important documents.
Abellana terminated Ivy Gabiana's contract of service and padlocked her office last January 3.
Abellana issued a notice of non-extension of Gabiana's service dated December 31, 2018.
"By reason thereof, you are hereby required to surrender all the barangay properties in your possession to this representation immediately upon receipt hereof," read Abellana's order.
Abellana admitted that he was planning to remove Gabiana from office after allegedly receiving unwanted complaints. But it was prevented due to the status quo agreement, which expired last year.
It can be recalled that Abellana issued a memorandum dated August 2, 2018 ordering Gabiana to hold in abeyance the complainants' honoraria.
After receiving the order, Gabiana sought opinion from the DILG whether or not she can legally withhold the honoraria of the four barangay officials.
But she did not heed Abellana's order owing to Calvo's opinion that "in measuring the services actually rendered by an elective barangay official, the basic consideration shall be the attendance in the session and having rendered actual service." — KBQ (FREEMAN)