Talisay cop who tested positive in drug test disarmed
September 7, 2018 | 12:00am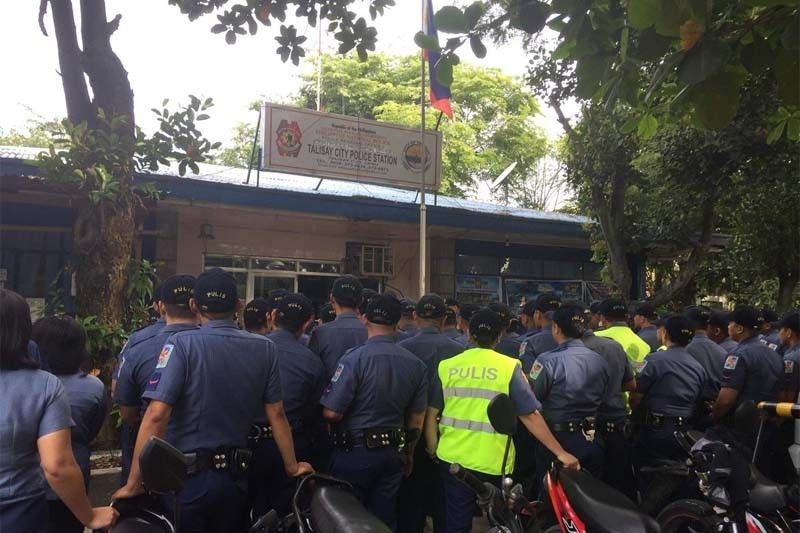 CEBU, Philippines — Police Regional Office (PRO) -7 Director Chief Superintendent Debold Sinas has ordered for the disarming of the police officer previously assigned at Talisay City Police Station who tested positive twice in a drug test conducted just three days apart.
Sinas said that SPO1 Darwin Gonzales, one of the 65 police officers of Talisay City policemen who were relieved from their posts on Sunday tested positive again in separate surprise drug test last Wednesday.
PRO-7 subjected all relieved Talisay City Police Station personnel to a drug test on Sunday and Gonzales tested positive.
Another drug test was done on Wednesday during the turnover of 65 police officers to the Regional Mobile Force Battalion (RMFB) in Sibonga and Gonzales again tested positive.
"Surprisingly, nag-drug test na sad ko pag Wednesday and the same person ang nag-positive sa initial screening. Therefore, ipapa-confirm na pud namo. So you could imagine, bisag nagdrug test na kami wala gihapon miundang," said Sinas.
Sinas ordered the relief of all the police personnel of Talisay City Police excluding the chief of police, Senior Superintendent Marlu Conag, after President Rodrigo Duterte announced during his visit in Cebu last month about the alleged involvement of some of the police of Talisay in illegal drugs.
Allegedly, there are also eight police personnel from Talisay City police who were involved in tampering of evidence related to drugs and they are now under investigation.
A total of 70 PO1s and PO2s from RMFB replaced the 65 Talisay City Police personnel.
Sinas said that they are now waiting for the official report from the Crime laboratory on the drug test and the summary hearing of the administrative case against Gonzales will begin.
"Speedy trial kasi kapag ganoong case, that should be resolved in two months," he said.
He added that despite the administrative case that will be filed against Gonzales, he will still undergo a moral recovery program.
Sinas said that the moral recovery will last for 30 days. (FREEMAN)