Senior citizen nabbed for rape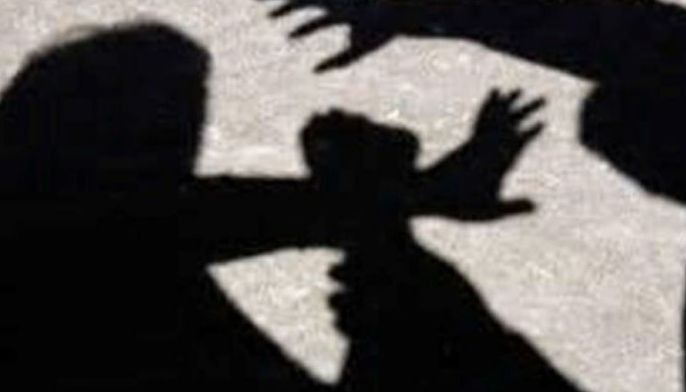 CEBU, Philippines — A senior citizen accused of raping a student at Sitio Bia-as, Barangay Sungko, Bantayan, Cebu was arrested at his residence last Saturday by virtue of a warrant of arrest.
The suspect, Gregorio Quijano, 67, did not resist arrest after operatives of the Bantayan Police Station served the warrant of arrest issued by Judge Antonio Marigomen of the Regional Trial Court (RTC) Branch 61 in Bogo City.
Nene (real name withheld) had accused her neighbor Quijano of raping her twice in 2017.
Quijano, who was allegedly cultivating a farm just near the victim's residence, threatened her that he will kill her and her grandmother if she will not give in to what he wants.
Police Chief Inspector Florendo Fajardo, Bantayan Police chief, said the victim decided to stop going to school out of fear. This compelled her grandmother to ask which led the victim to tell the truth.
Quijano was also considered as top 4 most wanted personality by the Bantayan Police.
The suspect is now temporarily detained at the town's police station pending the turnover of the suspect to the issuing court.
Meanwhile, a teenager is facing charges before the court for allegedly raping one of the boarders of his girlfriend's grandmother.
Prosecutor III Rhodna Alcala-Bacatan held 19-year-old Royston John Taboada, a resident of Barangay Kinasang-an, Cebu City, for trial after finding probable cause of rape thru sexual assault.
"... respondent's defense of alibi and denial failed to outweigh the positive allegations of the complainant. Meaning, the evidence of complainant convinced this office that the crime of rape thru sexual assault was committed, and that respondent is probably guilty thereof," read the resolution.
Bacatan recommended P200,000 bail for accused's temporary liberty.
In her complaint, a 26-year-old woman alleged that the teenager raped her last May 19 at around 5 a.m. inside her rented room in Barangay Pardo, Cebu City.
While sleeping, the victim said she felt somebody laid beside her and hugged her. Thinking it was her live-in partner, she continued sleeping.
Later, she felt him did sexual acts to her, prompted him to ask "bhe wala lagi ka ni duty" but there was no reply.
When she decided to stand up to go to the bathroom, the man tried to stop her but she managed to get up and turn on the lights.
To her surprise, it was not her live-in partner but the boyfriend of her landlady's granddaughter.
In his counter-affidavit, accused denied the accusations filed against him.
On the said date, he said he was at home chatting with his girlfriend. To support his contention, he presented a screenshot of their conversation.
With the foregoing facts, Bacatan ruled to elevate the complaint before the court which was approved by City Prosecutor Liceria Lofranco-Rabillas.
"... respondent's alibi is merely supported by chat messages. These messages, however, were sent thru a mobile phone, a device that can be brought anywhere, anytime. Thus, these messages alone cannot categorically establish the exact location of the sender at a given time," read the resolution. —/GAN (FREEMAN)