SRP viaduct set for closure as 3rd bridge surveys start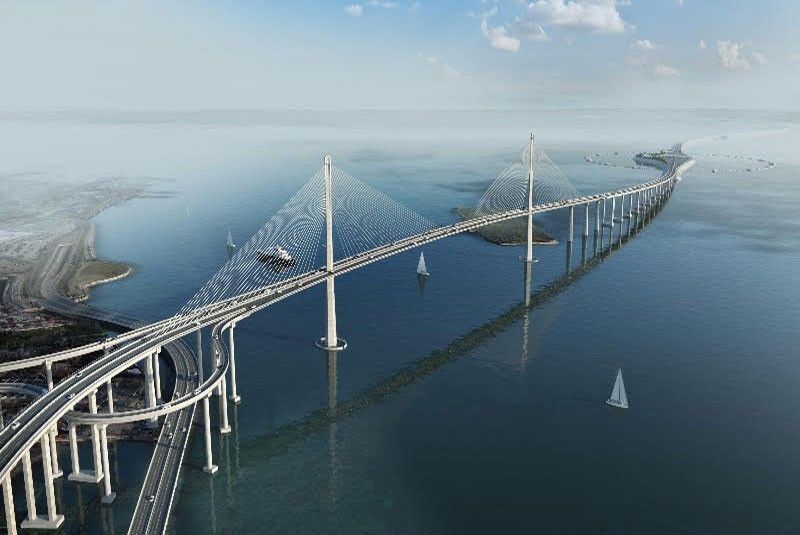 CEBU, Philippines — The Cebu South Coastal Road viaduct at the South Road Properties in Cebu City will be closed to vehicle traffic from 10 p.m. on March 30, Good Friday, to 4 a.m. of Black Saturday.
The closure will allow the Cebu Link Joint Venture (CLJV), contractor of the P22-billion Cebu-Cordova Link Expressway (CCLEX), to conduct general survey works at the CSCR as part of the groundwork for the building of the third bridge that would link mainland Cebu to Mactan Island via Cordova.
Cebu City Mayor Tomas Osmeña has approved CLJV's request, which was made upon the recommendation of South Road Properties Management head Nagiel Bañacia.
In a letter dated March 21, the contractor detailed the need to close the road so it can "prepare control points" in preparation for the construction of the Cebu-Cordova Link Expressway.
"The area of works will be primarily along the alignment of the CSCR. The survey works will be done both along the pedestrian and vehicular lanes section by section to minimize traffic disruption, with minimal equipment and complete safety gear," the letter read.
"Our team has approximated that the activity will take 4-6 hours. As such, the SRP management has specifically suggested that the activity be done on March 30, Good Friday, so as to take advantage of minimal traffic along the CSCR due to Holy Week holiday," it added.
CCTO operation's chief Francisco "Isko" Ouano said his office will issue either on Monday or Tuesday a traffic advisory relating to the closure.
"Atong ablihan ang railings sa may SM Seaside dapit aron makalusot sila, pa-Mambaling dapit, mo-turn left sila," he said.
Ouano is optimistic the closure would not hamper traffic in the area since it would be done at night.
Cebu-Cordova Link Expressway Corp. president Allan Alfon earlier said the construction of the third bridge is expected to begin either June or July this year. —JMD (FREEMAN)