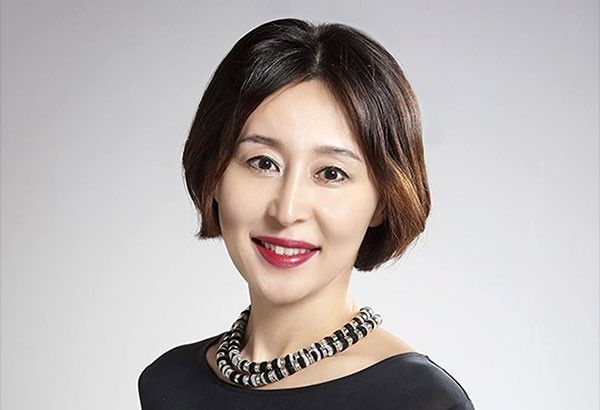 Aboard the Underwater Plane in Tambuli
CEBU, Philippines - Tambuli is definitely one of the exciting dive sites along the coast of Mactan. Scuba divers and underwater photographers always have a great time there. And it's not hard to understand why.
The underwater world of the place teems with vibrant life. Photographers love to capture the scenes below – and there are a lot of close-up shots to take. Nudibranchs, anemone shrimps, tiny anglerfish, and angelfish abound. And the coral growth is quite lush, too.
What's even more exciting underwater in Tambuli is the presence of a small airplane. The poor aircraft rests along a steeply-sloped wall. But it bubbles up with abundant reef fishes.
No, there's actually no historical drama about it. The plane was intentionally sunk there as an artificial wreck, to help provide habitat for underwater creatures. And by the way it looks, the planes is really serving its purpose underwater.
Culinary Treasures
The Philippines, being situated at the heart of Asia, has drawn many influences from its neighboring countries. There is a bit of all of Asia and the world in the Philippines. The archipelago has the reputation of being one of the best island destinations in the world.
Food is also a major attraction in the country. Cebu, in particular, has wide and abundant culinary offerings of various cuisines. In fact, choosing where to dine in the city is quite a good challenge.
Ayala Center Cebu has come up with a Food Map to guide diners on a gastronomic journey.
Tasty treats and perks await everyone who presents the Ayala Center Cebu Food Map in the following stops:
Experience Greatness, Experience Cebu
Café Laguna celebrates 25 years as one of the longest-running Filipino restaurants in Cebu serving dishes influenced by the diverse cooking styles of the different regions. The restaurant has become a staple when craving for comfort food. An order of their "Tinolang Pugapo" comes with a complimentary "Puto Bungbong," one of its bestsellers, or its "Maja Mais".
Pearl of the Orient
The Philippines, dubbed as the "Pearl of the Orient Sea," is known for its natural beauty and wonders.To celebrate this distinction, two restaurants feature Filipino dishes on their menus, which come with extras. An order Max's Restaurant's Platter Meal comes with a free drink upgrade or an order of Army Navy's Bully Boy Burger gets a complimentary Libertea.
Asian Regale
Diners may take a gustatory journey across Asia and get extra perks along the way. A complimentary Bibimbap comes with an order of KPub's featured dishes or a bowl of soup with an order of Kublai Khan's Eat-All-You-Can rice bowl. An order of Tsim Sha Tsui Dimsum and Tea's half friend chicken and soup gets yang chow fried rice for free. A complimentary mashed potato comes with an order of Pepper Lunch's Chicken Inasal and Pork Adobo Pepper Rice. One may also take a slight detour to Italianni's for its signature pastas that come with free with Truffle fries.
It's a Feast
Taste buds may travel further around the world and indulge in a worldwide feast, complete with an array of dining options. Epicures can spoil themselves with authentic dishes from K-Pub Meat-All-You-Can, Tonkatsu, Lemon Grass, Bigby's, Gerry's Grill, and T.G.I. Friday's. Those that come in groups enjoy special discounts – plus complimentary dishes to gratify everyone's cravings.
Sweet Bliss
The food trip may be concluded with an array of delectable desserts to satisfy the sweet tooth. Scrumptious cakes and pastries from Gelatissimo or a slice of Italianni'stasty Tartufo are good choices. Every order of a featured dessert gets a complimentary drink. To quench the thirsty wanderer, an order of any drink from Chatime gets it upsized for free.
The delectable journey begins at Ayala Center Cebu's concierge where Food Maps are available until September 15, 2016. More information are at www.facebook.com/AyalaCebu; @AyalaCenterCebu on Twitter and Instagram. The Ayala Concierge hotline is at 231-5342 to 44 local 324 or at 266-2535.