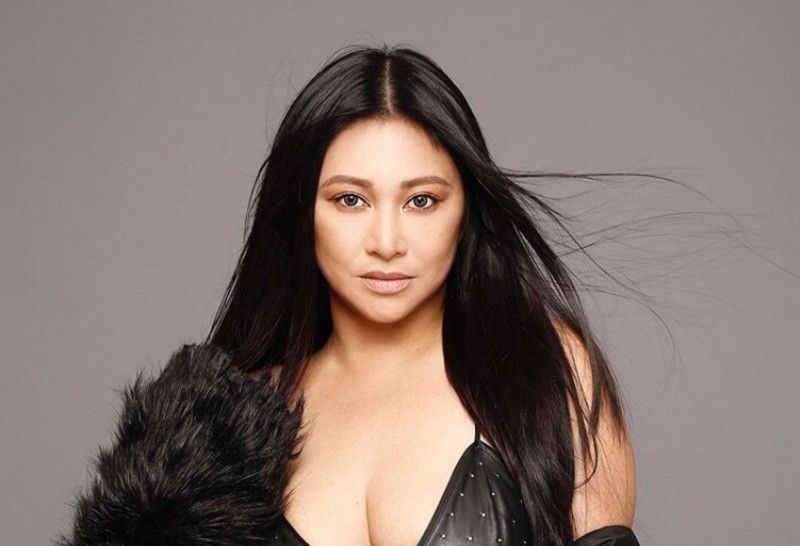 Star-studded launch of Casino Filipino Cebu's new tagline
CEBU, Philippines — Not many of us might have reason to try and see how they'd fare within the halls of a bustling casino, but for those who frequent the place, it's all about having fun and enjoying the thrill of a game well played.
As Casino Filipino Cebu introduces its latest tagline, you might find not only one but a number of reasons to step inside the casino.
With the tagline "Your One Great Experience" that is especially unique to its Cebu branches, Casino Filipino elevates the gaming experience by giving customers top-of-the-line gaming and entertainment offerings from its main branch at the Waterfront Cebu City Hotel and Casino to its four satellites in Mactan, Crown Regency, the Parkmall, and at Talisay City.
"The word 'One' here is very special to us. 'One' here doesn't denote the number, but it's a moment to us," Uy says in a press conference at Teatro Casino.
"When we talk about experience, casinos don't sell products. We provide experience inside. The experience has to be great, it has to be unforgettable, something that you will be happy and excited about."
Operating in Cebu since 1978, the Cebu casino experience has come by way of amenities, excellent customer service and different prizes apart from the many games within its halls. But this is the first time in their 40 years of operation that Casino Filipino Cebu is putting a tagline of its own.
"We didn't have a previous tagline. This is the first time for the Cebu branch. We wanted to have a stronger connection with players and enforce a long time commitment to players, and for employees to reinforce their goal of providing the whole experience. We've been doing this for many years. Apart from creating name recall, we also hope to strengthen the connection we've made with our customers," Uy explains.
Since amping up the whole one great experience rhetoric by making sure that visitors don't miss out on games and offerings regardless of branch, Casino Filipino Cebu also decided to rev up on entertainment and celebrity shows for the complete casino experience.
Uy notes that since hosting huge celebrity shows, Casino Filipino Cebu customers have become varied with more people and millennials coming in not to play but to watch the shows.
"Entertainment shows have become more frequent. We used to have one show every month, now we have shows every week in different satellites," Uy says.
Visayan talents in the ranks of singers like Vina Morales, "Star in a Million" finalist Sheryn Regis, Asia's Diva Dulce, and the late Elizabeth Ramsey (who hails from Negros Occidental) are among the most requested performers to grace the Casino Filipino stage.
Apart from pristine beaches, vibrant festivals and rich culture, Casino Filipino Cebu will be adding to the treasure trove that is Cebu by bringing more celebrities to entertain visitors – talents both in the big leagues all the while supporting local talents by bringing them to the Grand Casino Filipino Cebu stage.
"We have entertainment performers, and they are not big names yet. For example, before she went mainstream, Sheryn Regis was a mainstay and regular talent in our Mactan satellite,: Uy recalls as he explains how they do not hesitate to not only present big names on the Casino Filipino stage but are also willing to give the local entertainment scene a boost.
Within the last days of June, comedian Chokoleit and Asia's Queen of Songs Jaya performed at the Crown Regency and main branches, respectively.
For the month of July alone, seven celebrities so far are coming to Cebu. Tonight, comedian Negi will be at Casino Filipino Talisay, while singer-songwriter Rachel Alejandro will be at the main branch the next day. RnB singer Jay-R will also be at the main branch on July 14. Crown Regency will have Jason Dy on the 20th, while the main branch will have Broadway singer Leo Valdez on the 28th.
Officially launching its brand new tagline on July 21, actress-comedienne Rufa Mae Quinto and singer Bryan Termulo will be celebrating with the Queen City of the South, giving the crowd a taste of the one great Cebu experience.
Uy shares that while they still enjoy the luxury of having no competition with the absence of integrated resorts in Cebu, they don't want to rest on their laurels just yet. That's why they continue to do their best in their 82 simultaneous and 34 unique marketing programs.
But their greatest strength and edge of all, after a survey conducted among clients, according to Uy, is the dedication of every single Cebuano within the Casino Filipino family, and that makes Cebu branches unique from all the others in the country.
"There is heart in the tagline logo because it resembles sincerity, emotion, and love," Uy says. "I'm not a Cebuano. But I am Cebuano by choice. Over the years I've come to love the place. I've been here for 19 years and when I go to Manila, I tell my friends there that I am a Cebuano. I love the place, I love the people. I tell everyone that we have something here that they don't offer: friendly staff, beautiful people...While the gaming experience is the same in other venues, the staff here in CF Cebu are very friendly."