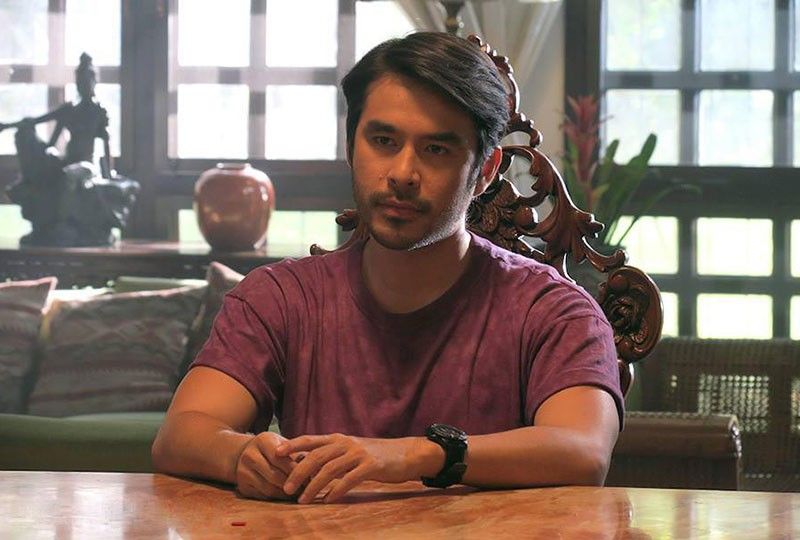 'Citizen Jake' opens nationwide on May 23
Five years after its debut in the industry, the Cine Filipino Film Festival (CCFF) continues to showcase new filmmakers churning out exceptional features with modest budgets. Organized by Cignal TV and Unitel Productions, CCFF is rolling out the finalists for this year's search for indie greats. The lineup of features reveals a wide spectrum of genres exceptionally created by a dynamic group of young and imaginative filmmakers.
The eight feature length films are "Delia & Sammy" directed by Theresa Cayaba, "Excuse Me Po" directed by Ronald Espinosa Batallones, "Gusto Kita With All My Hypothalamus" by Dwein Baltazar, "Hitboy" by Bor Ocampo, "Mata Tapang" directed by Rod Marmol, "Mga Mister ni Rosario" directed by Allan Habon, "Poon" directed by Ronie Supangan, and "The Eternity Between Seconds" directed by Alec Figuracion.
Unitel Productions and Straight Shooters President and CEO Madonna Tarrayo, who also stands as CCFF Director, expressed excitement over the films' entries variety of genres and themes.
"We have five new filmmakers and three who have done feature length films in other festivals. With this lineup, you can expect a rollercoaster of emotions in every frame," she added.
The CCFF has become the center of cost-efficient filmmaking in the Philippines. The past years' winners have gained national and global visibility. With Cignal TV solidly backing up the efforts low-budget filmmakers of Cine Filipino, the film festival is fast becoming a hub for the industry's most creative minds. All its finalists show a freshness of approach, strong potential for audience engagement, mass friendly without sacrificing quality and commercial viability.
Cignal TV executives led by President Jayne Basas say that they have full confidence in the potential in the marketplace of the films that make it to the prestigious roster of Cine Filipino finalists. This year, CCFF finalists get the usual cash prizes for their entries. Specially designed trophies will also be given to winning filmmakers and artists. The festival will show not only feature-length films but also short films and super shorts.
CCFF has forged an alliance with Film Development Council of the Philippines headed by Liza Dino-Seguerra.
The opening night be will held on May 8 at the Gateway Cinema, 6 p.m. Festival dates are set on May 9 to 15. The awards night will be held at the Kia Theater on May 12.
***
The long wait is over. "Citizen Jake" will finally be screening in Philippine cinemas nationwide beginning May 23. This was confirmed by director Mike de Leon himself after several meetings with Solar Pictures in the past few weeks.
On the Facebook page of "Citizen Jake," director Mike appeals to the public for support. "My film may be fiction, but it is based on truths we ignore at our own risk. It should be seen by its audience in its original version, without cuts and without compromise. The film is not perfect, far from it, but it is an honest to goodness film that is seeking an audience that I am convinced is out there. May you allow me to ask for your support?"
Coincidentally, "Bayaning Third World," the last film directed by Mike was also distributed theatrically by Solar 18 years ago.
"We are so excited to be working again with veteran director Mike de Leon," says Mr. Wilson Tieng, President and CEO of Solar Entertainment. "The unconventional storytelling of 'Citizen Jake' is something we would like to offer the audience. The story is also relevant today and we hope this will drive moviegoers to watch this starting May 23."
"Citizen Jake" is the story of Jake Herrera, journalist and estranged son of a powerful Philippine senator. More than anything, he wants to prove he is not like his father. This has been the motivation for most of his adult life's decisions, from career choices to his attempt to build a life for himself far away in Baguio. But circumstances force him to try to solve the brutal murder of a young, female student from the university he teaches in. The investigation brings him on a path to encounter corruption and to finally face his own demons.
Featuring real life journalist Atom Araullo, playing the titular hero, he is joined by a stellar ensemble that includes Cherie Gil, Dina Bonnevie, Nonie Buencamino, Adian "Luis" Alandy, Gabby Eigenmann, Max Collins, Teroy Guzman, Lou Veloso, Richard Quan, with Victor Neri, Allan Paule, Anna Luna, Elora Españo, Cholo Barretto, Raquel Villavicencio, Nanding Josef, and Ruby Ruiz. The screenplay is written by Mike de Leon, Atom Araullo, and Noel Pascual.
Rated R-13 without cuts by the MTRCB, catch "Citizen Jake" in major cinemas nationwide on May 23, exclusively distributed by Solar Pictures. For more details, follow the official Facebook page @CitizenJakeFilm and use the official hashtags #CitizenJake and #CitizenJakeFilm.