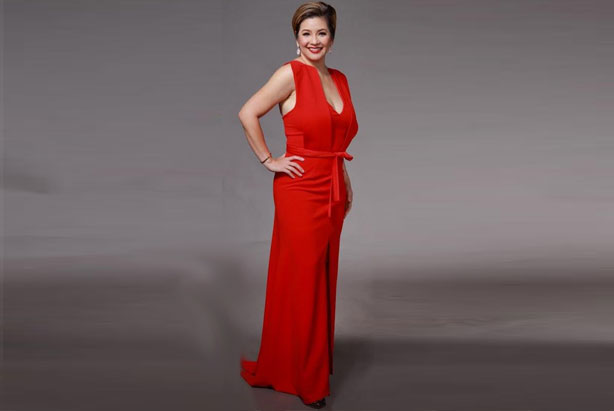 Regine Velasquez returns to Viva
Asia's Songbird Regine Velasquez is celebrating a milestone as she marks her 30th year in the entertainment industry. She is partnering with Viva Live and Viva Records for her album and concert to be produced by Viva's top executive Boss Vic del Rosario.
"It's nice to be back," said Regine on Tuesday when she signed up with Viva in the presence of Boss Vic, her manager Cacai Velasquez, record producer Baby Gil and Tony Ocampo of Viva Records.
Viva is partnering with Regine in mounting R.30, a major solo concert to be held at the Mall of Asia Arena on October 21. She is also coming out with a new album, also titled R.30, made up of 30 songs to mark her three decades in the entertainment industry.
The album is a three-volume set with new versions of her big sellers, versions of her personal favorites, and original compositions by Filipino composers. The album can be purchased as a solo CD or in a complete package – certainly a collector's item.
R3.0 marks Regine's return to Viva, which was instrumental to many of her successes as a singer and actress. It was at Viva where she recorded her first album in 1987, which included her first big hit "Urong Sulong" and her first movie theme song, "Isang Lahi" for "Gabi Na Kumander." This was followed by other hits like "On The Wings of Love," "Kung Maibabalik Ko Lang," "Dadalhin" and many more.
Boss Vic has big plans for Regine's 30th anniversary. He gave Regine her first big break as an actress in the now classic "Wanted Perfect Mother" opposite Christopher de Leon, which gave her the hit "You Are My Song." Boss Vic saw Regine's potential as an actress.
Regine's movies with Robin Padilla ("Kailangan Ko'y Ikaw"), Richard Gomez ("Hanggang Ngayon"), and Aga Muhlach ("Of All The Things") were box-office hits. She also won a Best Actress Award for a comedy film from the Golden Screen Awards for the film with Aga.
Boss Vic said that they plan to bring the R3.0 on tour in key cities like Cebu and Davao.
The singer is excited with her new collaboration with Viva since her last album was released five years ago. Regine says singing is now her priority and in fact, she has already recorded five songs for her forthcoming album.
Ever since she got busy doing movies, singing took the backseat. But when she was pregnant and after giving birth, it was then that Regine realized that she missed singing a lot.
Viva Records will release the R.30 before her big concert at the Mall of Asia Arena. She even joked that she will sell the CDs herself in the concert venue.
Regine also took the occasion to dispel rumors that she might be moving to ABS-CBN since her husband Ogie Alcasid is doing a show with the Kapamilya network. Her contract with GMA-7 ends in January 18 and she doesn't have any reason to move to another network.
"I am happy with GMA-7. They have been good to me," said Regine. "Even during the time I was pregnant with Nate, and even after I've given birth, GMA had always been supportive."
She is also happy to be part of the fantaserye "Mulawin Vs Ravena" where she plays a special role.
"I only tape once or twice a week for the show, sometimes I don't have a schedule for a week. The set up is just fine with me. Any work that I accept takes time away from my son and as a mother that is very precious for me. But I might do another show for GMA by September but I am not in the liberty to give details yet."
***
Have you ever recommended a shop, a restaurant, a spa, a hotel, a salon, a workshop or a book to a friend but never got paid for their initial and repeat purchase of products and service from those stores?
Now you finally can! John Calub, the Philippines' number one success coach, as it takes on the e-commerce scene by launching a new tech start-up company Success Mall (www.successmall.biz), the country's first "Word-Of-Mouse" shopping community.
Success Mall is a hybrid online marketplace and deal website that offers an array of local and international products and services at huge discounted prices with "Free" delivery directly to your house.
Success Mall was launched at the PBA Café last week. It was hosted by beauty queen Stephany Stefanowitz, who was crowned Miss Philippines Earth 2012. The grand launching was complemented by the introduction of the Search for Mr. and Ms. Internet 2017, a contest for millennial digital influencers who will eventually become ambassadors of Success Mall.
The event featured a technology fashion show featuring 20 gorgeous male and female models plus performances from bands and celebrity artists like Dianne Medina and Rodjun Cruz.