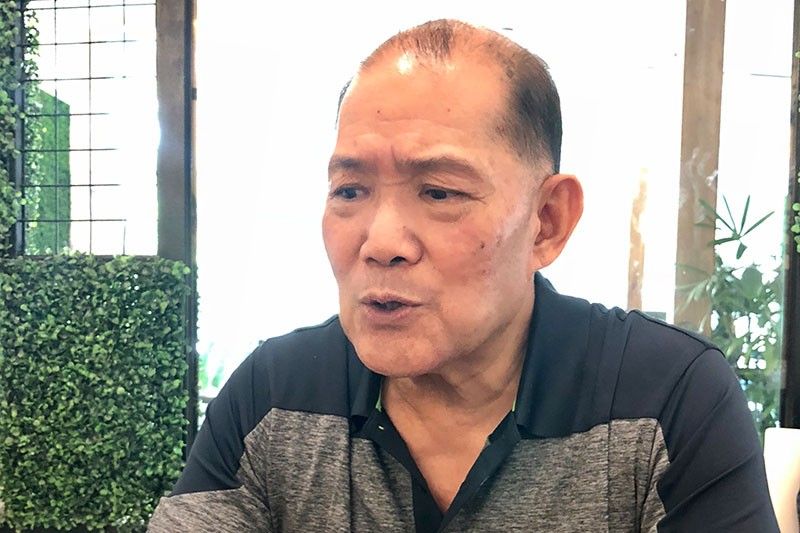 Cosmopolitan Funeral Homes Inc.,chairman Oly Dychangco brought the family's business legacy into a national branded player, with 27 branches located Davao, Cagayan de Oro, Iligan, General Santos, Tagum, Valencia (Bukidnon), and Iloilo.
File Photo
Oly Dychangco: Keeping the mortuary legacy alive
CEBU, Philippines — He assumed the business that was started by his grandparents since 1914, but Renato "Oly" Dychangco Jr., became an icon in the country's death care industry being the maverick of elevating the standards.
The chairman of the Cosmopolitan Funeral Homes Inc., Oly has brought the family's business legacy into a national branded player, with 27 branches located Davao, Cagayan de Oro, Iligan, General Santos, Tagum, Valencia (Bukidnon), and Iloilo.
It recently conquered Manila in partnership with Sta. Lucia Land, opening initially with three branches located in Araneta Avenue, Tandang Sora and Pasig.
In Southern Philippines, Cosmopolitan Funeral Homes Inc., is a brand synonymous to high-bred service.
Legacy keeper
Originally from Manila, Oly's father Renato Dychangco Sr., migrated to Cebu to start his own business in funeral homes and to continue the family's legacy.
Oly's grandmother Julita operated Punerarya Popular, which was based in Laguna.
However, the family had difficulty continuing the business as the other siblings of Oly's father showed no interest in the business.
Of Julita's 10 children, it was Oly's father who continued the business.
In 1948, Oly's father decided to settle in Cebu to start his own.
"I grew up in this business. I help my father during summer breaks," he shared. That time, Cosmopolitan already has branches outside Cebu located in Davao and Cagayan de Oro cities.
Although Oly had other plans of becoming when he was younger, it was his conviction to keep the family's legacy that taught him to love the business.
"I took the challenge of keeping the legacy when Dad passed on the business to the second generation," he said.
Today, Oly's daughters are equally hands on in continuing the family's well-kept legacy.
Of Oly's five children Kate, Sasa and Lala (twins), Holly, and Crystel, the twins took up courses related with the death care industry.
Sasa took-up mortuary management which deals with make-up, and embalming, among others. While Lala, took up funeral management, which is the business side of the industry.
It is a legacy that Oly dreams to live on to generations.
In fact, the company has invested in professionalizing the family business, by putting a system that will protect the corporation from usual pitfalls of family-run businesses.
Changing the mindset
A commerce degree holder from the University of San Carlos (USC), Oly was immediately sent to the Unites States after college, to take up a five month training, a continuing study on mortuary.
After the short course, Oly realized the big difference between the industry "there and here."
"People who work in this kind of business in the US are respected in the community. They are proud of what they do. It is a dignified and respectable business. Unlike here, (because of the stigma) people tend to look down on you. Plus, the industry there does things the professional way. I wondered why can't we also do the same here?"
After his US study, Oly convinced his parents to "change the way they do business" by introducing innovation.
That time, innovation was too foreign to the "old-school" businessmen like his parents. Despite the initial objection of his father, Oly implemented his "stateside" learnings in death care service.
He started to introduce changes in the company's flagship outlet on Junquera Street.
"At first they were a bit hesitant but when they saw how it has improved our services. They eventually entrusted to me the improvements of other branches," he recalled.
Using the businesses' earnings, the company, under Oly's direction, initially bought air condition units for the chapel.
"We also made our office presentable. All these were favorably accepted by our clients," he said.
It was the Nivel Hills branch that benefited most of Oly's new learnings from the US. "It was that time when my dad gave me the free hand to operate and implement improvements."
Later on, Cosmopolitan Funeral Homes has become a strong brand in funeral services which pioneered the world-class standard in taking care of departed loved ones.
Long before "innovation" has become a byword, Oly has been doing it for his company.
Competitors' followed suit, and this kind of business which is not the "cup of tea" of many Cebuano businessmen easily became profitable and somehow attractive.
Slowly, Oly was able to start the ball rolling in changing the mindset of the market on how to deal with inevitable reality of death.
Being in the business of providing service to departed loved ones, is not after all morbid, but a noble business that eventually every family has to need it.
"We've also ventured into a mortuary learning center, Pacific Center for Advanced Studies that specializes in the mortuary profession. We aim to train more people and become professionals in this industry. Now, we have students from other countries who are eager to learn the global best practices in this industry," he added.
"Bullet-proof"
"The death care industry will never die," he shared the industry's sustaining life-span.
"This is one of the industries considered bullet-proof from any factors," he said.
Crisis, or no crisis, death happens. Families—rich or poor have to face it and pay respect to the departed loved one with utmost care and decent send-off. Luxurious even.
It was not easy for Oly to assume the family business after his father asked him to take care of the family's legacy.
"I was often teased by my classmates because of our business," he even recalled embarrassing memory like riding a hearse going to school.
"I had second thoughts of taking over the family's funeral home business. It's not because I was not interested to help but it was more of the stigma that comes with it," he said.
As a young man, Oly had other dreams, but it was his sheer love for his father and the business that fed the family that convinced him to put his heart to the business.
"Reaching 70 years is no easy feat. I constantly remind my children to remain loyal to our promise, nurture the relationship with the clients and continue innovating," he shared.
Today, Oly is also passing on the complete funeral solutions service to his daughters, who also learned to love the business.
Oly sits as the president of the 400-member Philippine Mortuary Association.
His business now is not only in death care sector, but he has diversified into eight subsidiaries in food, imports, manufacturing, wellness, interior design, training center, among others.