Philstar.com

Pilipino Star Ngayon

The Freeman

Pang-Masa

Banat

Interaksyon
+ Follow BANGKARUNUNGAN Tag
BANGKARUNUNGAN
Array
(
    [results] => Array
        (
            [0] => Array
                (
                    [ArticleID] => 1533519
                    [Title] => Knowledge comes to kids through boat library
                    [Summary] => 

Seven-year-old CJ Deinla had a hard time learning to read because of his bad eyesight. But this did not stop public high school teacher Adrian Cobardo from trying to teach him to read.



                    [DatePublished] => 2015-12-16 09:00:00
                    [ColumnID] => 0
                    [Focus] => 0
                    [AuthorID] => 1804764
                    [AuthorName] => Janvic Mateo
                    [SectionName] => News Commentary
                    [SectionUrl] => news-commentary
                    [URL] => http://wpc.E0AD.edgecastcdn.net/00E0AD/images/the-philippine-star/headlines/20151217/Bangka-Library-7.jpg
                )

        )

)

Recommended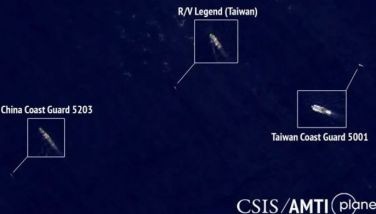 "Beijing giving the Marcos admin a preview of what it can expect," AMTI Director Gregory Poling said.
1 day ago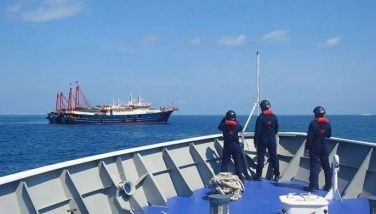 "We talk to China consistently with a firm voice... We cannot go to war... so we have to continue to discuss with them the conflicting claims that we have with China and that China has with other members of the ASEAN," Marcos said.
1 day ago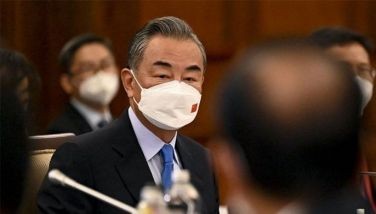 "What is particularly dangerous is that the United States plays the 'Taiwan card' and 'South China Sea card' to bring chaos to the region," Wang said, according to Xinhua.
5 days ago
MANILA, Philippines — The Philippines and the United States have signed a maritime framework to improve regional domain awareness and confront maritime challenges together.
Admiral John Aquilino, chief of the US Indo-Pacific Command, and Armed Forces of the Philippines chief Gen. Andres Centino signed the Maritime Security (Bantay Dagat) Framework on Monday at the US Indo-Pacific Command headquarters at Camp Smith in Hawaii.
Bantay Dagat, a Tagalog term that means "Guardian of the Sea," is designed to enable a holistic, intergovernmental approach to maritime security through the interoperability of US and Philippine maritime forces and option to include interagency organizations.
The Philippines highlighted the US role for peace and stability in Southeast Asia as Manila welcomed the US Indo-Pacific Strategy, placing Southeast Asia at the center of the regional security architecture.
Forex
February 12, 2018
- 12:00 am
1$ : P51.66