Strong 3rd quarter propels Terrafirma to breakthrough win vs TNT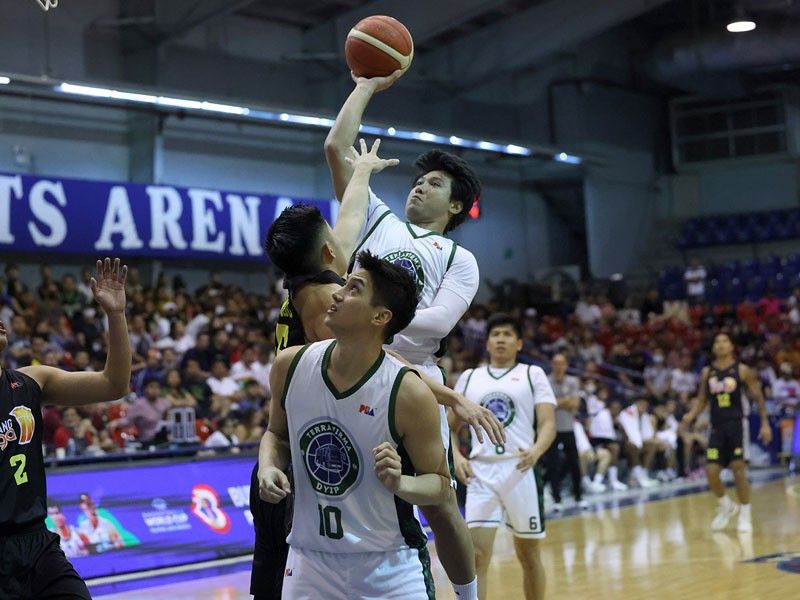 Games Friday (Ynares Sports Arena, Pasig)
5 p.m. – Blackwater vs NorthPort
7:30 p.m. – Phoenix vs NLEX
MANILA, Philippines – Terrafirma put up a third-quarter storm to clear the way to its breakthrough victory in the PBA On Tour at the expense of undermanned TNT, 104-92, Wednesday at the Ynares Center in Pasig City.
After stumbling losses to Converge and Blackwater to start the pre-season, the Dyip finally found their groove and used a 42-25 exchange after intermission as springboard to their sought-for success.
Allen Mina poured all of his 10 points in the game-changing third as he joined hands with Juami Tiongson (seven) and Isaac Go (six) in driving the Dyip to an 80-70 margin after trailing at the half, 38-42.
Tiongson finished with a team-high 21 points while Ed Daquioag shot 16, Go netted 15 and Andreas Cahilig made 11 as the troops of John Cardel finally got themselves over the hump.
"Compared to the first half, we moved the ball very well and played more as a team. Everyone was touching the ball and getting their rhythm, especially Mina, who got into the flow (of offense)," said Tiongson of their third-period turnaround.
The Dyip continued the rampage in the fourth, where a 15-0 salvo put them up by 28.
Glenn Khobuntin showed the way with 25 for the Tropang Giga (0-2), who are competing in the exhibition series with mostly second stringers plus college players in the absence of key players Jayson Castro, Mikey Williams, RR Pogoy, Calvin Oftana, Kelly Williams and Poy Erram.
The scores:
Terrafirma 104 – Tiongson 21, Daquioag 16, Go 15, Cahilig 11, Mina 10, Ramos 8, Alolino 7, Ferrer 7, Gomez de Liano 5, Calvo 4, Alanes 0, Grospe 0
TNT 92 – Khobuntin 25, Tungcab 14, Marcelo 10, Cruz 9, Jopia 8, Varilla 6, Montalbo 6, Cuntapay 6, Ganuelas-Rosser 4, Alfaro 2, Gallego 2
Quarterscores: 14-20, 38-42, 80-67, 104-92.