Parks, Dolphins end Japan B. League bid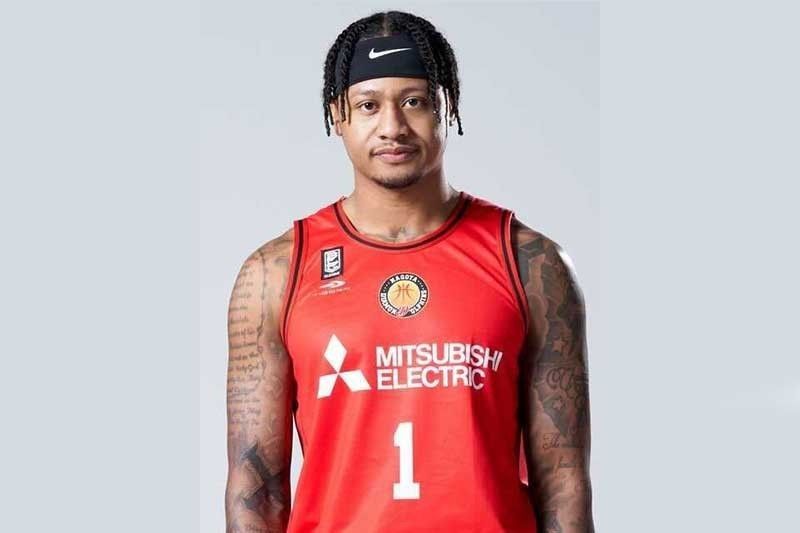 MANILA, Philippines – The Nagoya Diamond Dolphins got swept by the Kawasaki Brave Thunders in the Japan B. League Division I quarterfinals, ending the campaign of Ray Parks Jr. as the last Filipino standout standing there.
Parks was the lone Filipino import who made it to the B. League playoffs but still suffered an early exit as Nagoya bowed to Kawasaki in the best-of-three series, 85-70, 97-71.
The ace guard settled for seven points, four rebounds and three assists in the closeout game after being limited to four markers, six boards and two dimes in Game One.
Parks and the Dolphins made the playoffs after finishing seventh overall and third in the Western Conference of the 22-team B. League with a decent 34-15 record.
The former TNT Tropang Giga stalwart in the PBA registered 10.8 points, 3.5 rebounds, 1.9 assists and 1.1 steals for Nagoya in his B. League debut season.
Other Pinoy players in Kiefer Ravena (Shiga), Thirdy Ravena (San-en), Dwight Ramos (Toyama), Kobe Paras (Niigata), Javi Gomez de Liaño (Ibaraki) and Matthew Aquino (Shinshu) also stamped their class but their teams struggled out of the playoffs.
Niigata finished at the bottom with a dismal 7-45 card, San-en (10-48) bled at 21st spot and Shiga (14-43) at 20th place. Ibaraki placed at 18th (16-38) while Shinshu (28-26) and Toyama (25-34) finished at 11th and 14th spots, respectively.
Kiefer and Thirdy Ravena are currently reinforcing Gilas Pilipinas in the Hanoi SEA Games while De Liaño has been selected as the No. 8 pick of Ginebra in the PBA Rookie Draft after coming home.
Kemark Cariño of Aomori Wat's (5-47) also finished at the last place of the 14-team B. League Division II while Juan Gomez de Liaño's former team Earthfriends Tokyo Z (10-42) settled at 12th place.