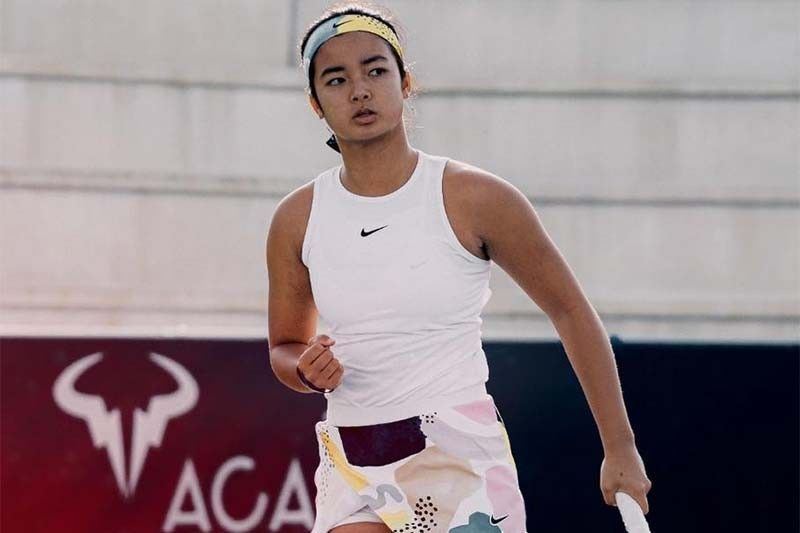 Alex Eala
Rafa Nadal Academy
MANILA, Philippines — After a fiery start this year, Alex Eala has suddenly gone into a slump with a second straight early exit in ITF play.
Eala fell short in a rematch with Swiss Simona Waltert, absorbing a 4-6, 6-2, 5-7 first round loss in W15 Manacor Wednesday in Mallorca, Spain.
It's the second consecutive quick exit for the 15-year-old ace after succumbing to Croatia's Jana Fett, 6-4, 3-6, 5-7, in the second round of the W25 Manacor last week.
In the same tourney, Eala got the better of the WTA No. 285 Waltert, 6-1, 6-4, in the first round.
Eala appeared headed for a repeat win in taking a 4-2 lead in the deciding set in the rematch. But Waltert grinded out five of the next six games to pull off the sweet revenge.