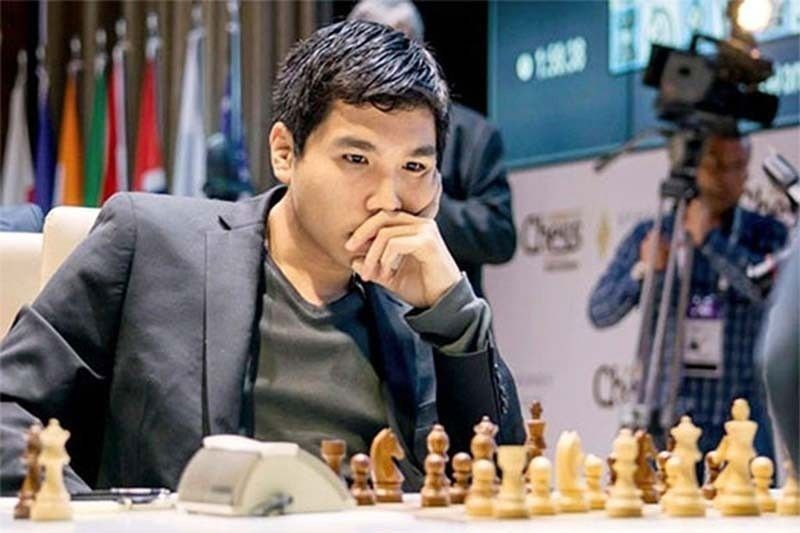 Joey Villar
(The Philippine Star) - March 6, 2021 - 12:00am
MANILA, Philippines — Hopes of Philippine-born chess wizard Wesley So representing the country in international competitions has been reduced from slim to none.
The reigning world Fischer-Random champion, born and raised in Bacoor, Cavite, officially assumed United States citizenship last Feb. 26, according to the US Chess Federation's official website yesterday.
"For a better future, because this is the land of opportunity," said So in an interview with Debbie Cannon of the US Citizenship and Immigration Service at his ceremony a week ago.
"I love that anyone can strive to succeed. You are not held back by your color, lack of connections or the amount of money you have. If you work hard, you have a better chance of making it here than anywhere else in the world. I came here ready to work hard, and it turned out just as I dreamed," he added.
Since he left the Philippines in 2014 due to politics, So has moved to the top 10 in the world and eventually peaked at No. 2 a few years back from being in the fringes of the top 100.
The world No. 9 became world champion in Fischer Random after beating Magnus Carlsen, the world champion in standard, blitz and rapid, two years ago while emerging as a two-time US champion.
Although he had assumed a different nationality, So was firm that he remains a Filipino – by heart.
"That does not mean I don't love the Philippines. I have good memories from there," said So. "But I did not have the connections needed to succeed in that culture. I was from the province, not a city boy. Had no money, etc.
"I wanted to go further, and there was only one country a nobody can make it—the USA," he added.
So, however, can still suit up for the Philippines in the future if he decides so since, by special rule of the International Chess Federation or FIDE, a player can represent another country even if he's not a citizen of the nation he chooses to represent and there are current athletes past and present with dual citizenship.
But for now, it stays a dream.