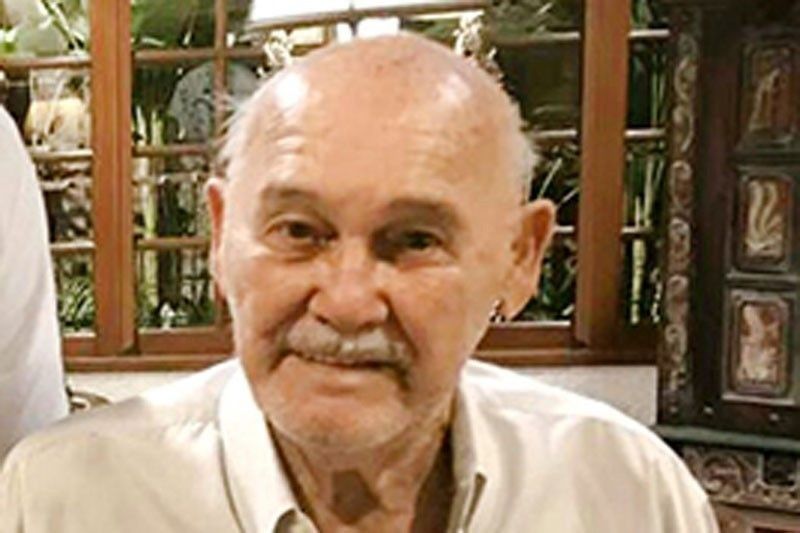 Genato, '54 team to be honored
SPORTING CHANCE
-
Joaquin M. Henson
(The Philippine Star) - September 16, 2020 - 12:00am
Rep. Eric Martinez will host a virtual jersey retirement ceremony to honor Tony Genato, the only known living survivor and captain of the Philippine basketball team that took the 1954 FIBA World Cup bronze medal in Rio de Janeiro, at the Bahay Alamat gym in Valenzuela on Sept. 21.
Martinez said Genato's No. 13 jersey will be honored and a video of his basketball career shown during the zoom meeting. Genato, 91, will represent the highest-placed Asian team in FIBA World Cup history. A replica of his blue jersey will be raised to the rafters of Bahay Alamat. Martinez called Genato the X-factor of the '54 team. Coincidentally, X is Genato's middle initial for Xerez-Burgos, his mother's maiden name. Genato's teammates on the historic squad were Caloy Loyzaga, Lauro Mumar, Bayani Amador, Mon Manulat, Rafael Barretto, Francisco Rabat, Mariano Tolentino, Napoleon Flores, Florentino Bautista, Pons Saldaña and Benjamin Francisco.
Martinez said he plans a separate program to recognize Loyzaga, widely known to be the greatest Filipino basketball player ever. Loyzaga was the second leading scorer at the 1954 FIBA World Cup behind Canadian hotshot Carl Ridd. The Big Difference's consolation was the Philippines beat Canada, 83-76, in their confrontation even as Ridd hit 37 points. Loyzaga was one of only four players to register at least 30 points in a game. He erupted for 31 to power the Philippines to a 67-63 win over Uruguay whose star Oscar Moglia was held to nine. At 24, Loyzaga averaged 16.4 points in the competition where the Philippines posted a 6-3 overall record. He compiled a total of 148 points, second to Ridd's 164, and was named to the world's mythical selection.
Genato will deliver a response and recall his fondest memories of the '54 experience during the zoom meeting. Martinez said the 7 p.m. meeting will be open to sports media and fans to celebrate the '54 achievement. Bahay Alamat sits on a 1,500 square meter property at the Bahayang Pagasa Subdivision in Maysan, Valenzuela. It is one of several free-to-the-public gyms inaugurated by Martinez in his dream to make Valenzuela the country's basketball capital.
Bahay Alamat has photographs and murals to honor the Philippine teams of 1936, 1954, 1973 and 2014. The 1936 squad took fifth place in the Berlin Olympics, the highest finish ever by an Asian basketball team in the event. The 1973 team won the FIBA Asia Cup in Manila while the 2014 team represented the country at the FIBA World Cup in Spain, heralding the return of the Philippines to the global stage after a 36-year absence. It was also in 2014 when the Philippines recorded its first World Cup win since 1974.
Martinez, the House chairman of the committee on youth and sports, recently appealed to add funding for the country's Olympic campaign during a hearing on PAGCOR's budget. "In no other time in the sports history of the Philippines has it been this poised to win an Olympic gold which has eluded the country ever since it participated in the prestigious international games in 1924," he said. Martinez noted that despite the pandemic, the morale of the Filipino Olympic hopefuls remains high as he expressed optimism and excitement that "at long last, the elusive Olympic gold medal is now very well within reach…certainly, a reason to raise our people's hopes and lift our spirits amidst the gloom brought about by the pandemic."