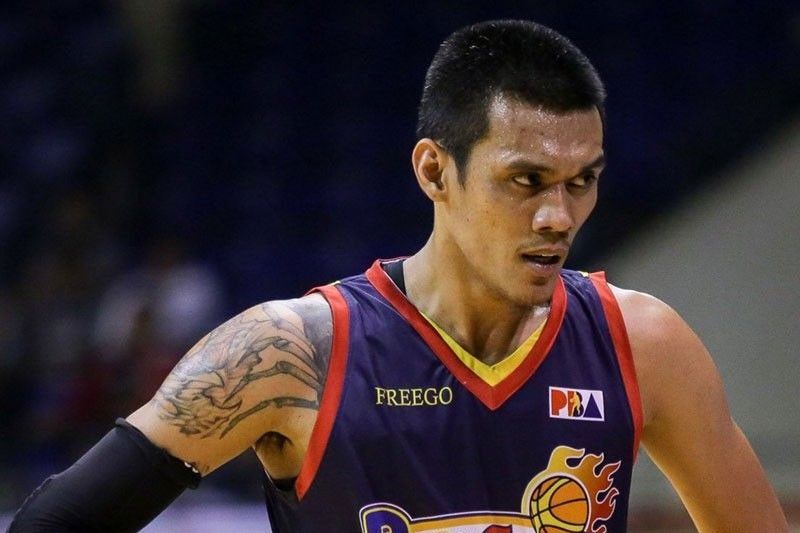 Almazan joins jersey auction drive
MANILA, Philippines — Former Letran stalwarts and now Meralco key players Raymond Almazan, Bong Quinto and Bryan Faundo joined their alma mater's jersey auction drive aimed to help the frontliners combat the COVID-19 pandemic.
Almazan (No. 57), Quinto (19) and Faundo (0) threw their Meralco Bolts jerseys to the mix of Letran's fund-raising campaign to procure PPEs for nurses and doctors on the frontline of this crisis.
NLEX guard Kevin Alas has also auctioned off his No. 21 Gilas Pilipinas jersey along with his precious collection of Kobe 8s while Kevin Racal of Alaska and JP Calvo of Columbian Dyip made their No. 61 and No. 8 PBA jerseys, respectively, available.
Almazan was a two-time Defensive Player of the Year and NCAA Season 89 MVP for Letran while Alas made the Mythical Five twice. Faundo won the league's Most Improved Player of the Year in Season 83 before his PBA jump.