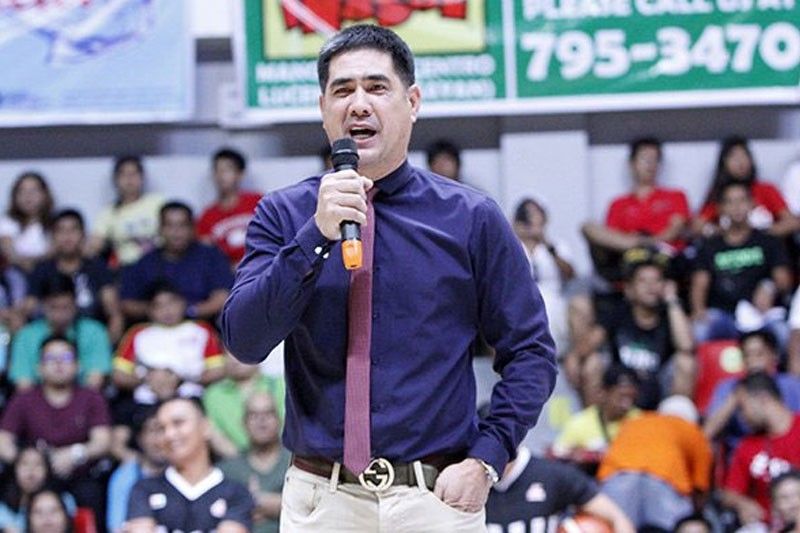 Phoenix faces test of character
MANILA, Philippines — Phoenix Super LPG Fuel Masters coach Louie Alas said yesterday he expects the team to face a test of character and mental toughness when the PBA reopens its 45th season, adding that the primary goal in the Philippine Cup is to make the playoffs in the middle of the pack.
"We did a lot of reviews to lessen our turnovers, lots of game-like shooting but I believe those things will be a test of character and mental toughness," said Alas. "During this crisis, we gave the players conditioning programs through group viber, lots of film clips via telegram edited defensive and offensive schemes to refresh them."
Without putting pressure on the team, Alas said the Fuel Masters hope to land anywhere between third and sixth place in the Philippine Cup eliminations to nail a best-of-three quarterfinal playoff spot. "We set targets for the Philippine Cup," he said. "Our primary goal is to qualify for the playoffs first. We were below par in our preseason tune-up games. Most of the time, our three-four guys didn't suit up because of injuries. But we're hoping Calvin (Abueva) will play during the conference. Ginagawa ni Calvin lahat ng requirements of the Board of Governors and Commissioner Willie (Marcial) at remorseful naman siya. He's busy sa family outreach, tumutulong sa mga mahihirap at frontliners by giving food and relief goods. He's in great shape, proper rhythm na lang in terms of game shape."
This season, Phoenix didn't sign up any rookie but brought in veterans Brian Heruela, Jay-R Reyes, Jake Pascual, Jansen Rios and Jaymo Eguilos. Pascual recently underwent an ACL operation and holdover center Dave Marcelo also had surgery to remove bone spurs in his ankle. Eguilos, 33, was undrafted in 2013, played two games for Blackwater in the 2016 Governors Cup and is coming off a stint in the MPBL. "Jake and Dave were a big loss in our big man rotation but luckily, Jay-R and Eguilos will fill the spots," said Alas. "Dave will be available in the latter part of the conference." Two other frontliners Doug Kramer and Willy Wilson have retired. Wilson has joined the Phoenix coaching staff.
"Matthew (Wright) and Jason (Perkins), as always, will come in with their game-time killer's mentality and attitude," continued Alas. "They just have to do that consistently in a matured manner. RJ (Jazul) and Justin (Chua) must also be consistent. Big help kay Justin ang stint niya sa Gilas. JC (Intal) will always be ready to mix it up. Brian and Jansen will also be a big help. They're very selfless and defense-minded with a great attitude." Others in the Phoenix cast are Jorey Napoles, RR Garcia, Alex Mallari, DaVonn Potts and Michael Gamboa.