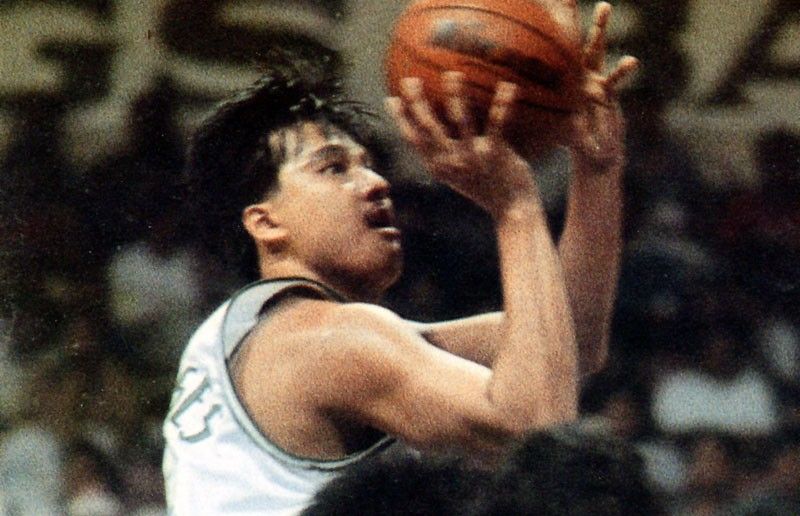 Vergel Meneses as Aerial Voyager
STAR/File
MANILA, Philippines — A quarter of a century ago, Vergel Meneses was at his best – lethal on his variety of moves in a season when he crowned himself the PBA Most Valuable Player.
Past forward to today, Meneses is being hailed as among the MVPs in being proactive LGU (local government unit) chief executives in this time of crisis, doing his best to tend the needs of his constituents in Bulakan, Bulacan.
As able and dependable as he was in the crunch during his playing years, Meneses is coping as a neophyte mayor undergoing a baptism of fire.
"Alam ko naman kasi na kung magtutulong-tulong, masusulusyonan kung ano man ang problemang hinaharap," Meneses told The STAR.
Meneses and the Bulakan town folks have joined hands in strictly implementing the quarantine protocols.
On Saturday, Meneses' team has started distributing food packs to a total of 20,000 households in his town.
"Lahat tayo in crisis. Pero tulong-tulong lang, makakaraos tayo," said Meneses.
For sure, life was a lot easy for Meneses as a baller with his great gifts he made good use of in carving out a storied career highlighted by numerous awards leading to his inclusion in PBA's 25 Greatest Players.
He'd done it all – taking the pro league by storm, becoming a franchise player, winning championships, reaping awards, being a slam-dunk champ and serving the national team.
After seeing his No. 18 jersey retired by the Air21 Express, he gave back to his school, serving as the Jose Rizal U Heavy Bombers coach for almost a decade until his election as Bulakan, Bulacan mayor in 2016.
Year 1995 was his crowning glory. He then dominated the PBA skyline as the "Aerial Voyager," so much so that he nearly propelled Sunkist Orange Juice to a grand slam.
Meneses and his Sunkist teammates, under coach Derrick Pumaren, ruled the Philippine Cup and the Commissioner's Cup, and missed by just one game what could have been a title showdown with Alaska Milk in the Governors Cup.
Truly, it's Meneses' best PBA season where he averaged a career-best 20.03 points on top of 3.34 rebounds and 5.41 assists per game.
At the end of his PBA career in 2006 with TNT, he tucked career norms of 16.02 points, 3.21 rebounds and 3.61 assists through 590 games over 15 seasons.