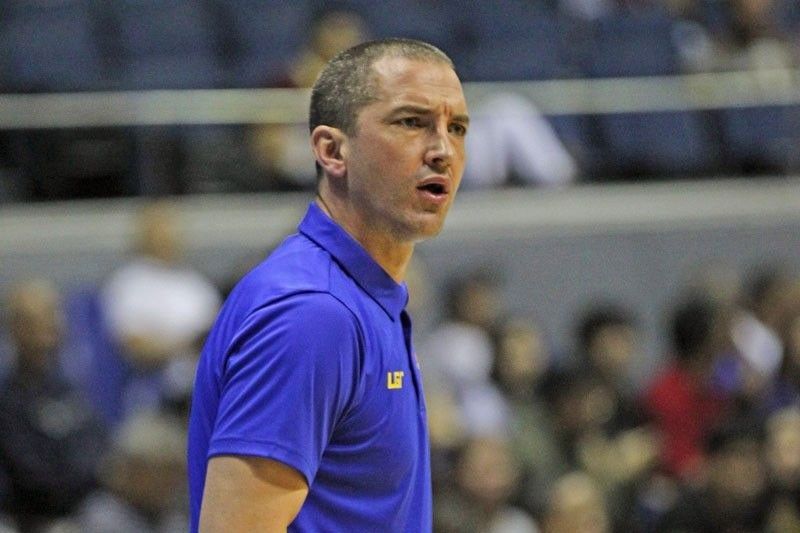 Gilas February matches all off?
Olmin Leyba
(The Philippine Star) - February 17, 2020 - 12:00am
MANILA, Philippines — The GiIas Pilipinas coaching staff gets ready to select the final roster for Sunday's FIBA Asia Cup Qualifiers away game against Indonesia in Jakarta amid a report that Indonesian authorities are considering "shelving" the duel over the coronavirus disease 2019 (COVID-19) threat.
Coach Mark Dickel, together with Gilas program director Tab Baldwin, and assistant coaches Sandy Arespacochaga, Topex Robinson and Alex Compton, are in the process of deliberating on the 12 to 15 players they would pick from the 24-man pool to make up the final team.
"I'm sure we'll go back and forth with the coaches on who the 15 are, and then start talking about combinations, who should start," Dickel said after the Nationals' Saturday session.
The Pinoy cagers are concentrating all their efforts on the Rajko Toroman-coached Indons after their original Feb. 20 kick-off at home versus Thailand was postponed as precaution against COVID-19.
Dickel had maintained that Indonesia five poses a legit threat.
"They're well coached, really well structured and really disciplined," said Dickel, whose team is making the most of the extra days of preparation brought about by the shelved Thailand gig to lock in on the Indons.
"To a certain extent, it makes it a little bit easier for us to focus on what they (Indonesia) are going to do," he added.
However, that road assignment may yet get pushed back to a later date, too.
According to a report by Indonesian media outfit Kompas.com Saturday night, the country's Ministry of Youth of Sports or Kemenpora has asked the Indonesian Basketball Association (Perbasi) to postpone the team's two home outings – against Korea on Feb. 20 and against Gilas on Feb. 23 – as a precaution against COVID-19.
"Although there was no statement of travel warnings and travel bans to and from the two countries concerned, the Indonesian government decided to raise awareness, according to the direction of the World Health Organization (WHO)," Kompas.com's report in Indonesian language said.
"This is because the risk of transmission is still very high and in Indonesia there has not yet been a COVID-19 confirmed case found. A request to postpone two FIBA Asia Qualifiers 2021 matches in Indonesia was also carried out to provide a sense of security and comfort to the public," it added.