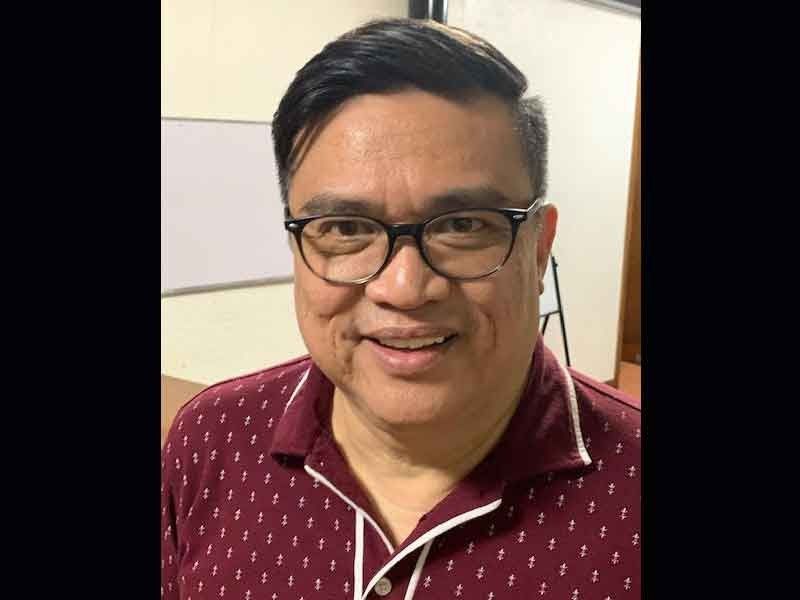 MANILA, Philippines — It was a sentimental homecoming for Derick Pumaren at the De La Salle University men's basketball quarters on Agno Street behind the Taft campus the other day as the newly-appointed Green Archers head coach visited the dorm where he lived for four years in the 1980s.
Pumaren, 59, used to room at the dorm and go home on weekends. That was when La Salle was neither in the NCAA nor UAAP and competed in other leagues under coaches Ron Jacobs and Pilo Pumaren, his father. In 1982, Pumaren was on the Philippine team that Jacobs coached to the Asian Youth title at the Araneta Coliseum. His teammates included Hector Calma, Leo Austria and Joseph Uichico. In 1983, Pumaren played for the Archers who lost to Arellano, 69-68, in overtime of the national intercollegiate final at the University of Nueva Caceres gym in Naga City.
In 1986, Pumaren was named La Salle head coach when the Archers joined the UAAP. He piloted La Salle to the UAAP championship in 1989 and 1990. It would've been a three-peat but La Salle forfeited the title in 1991 when the Archers refused to replay the championship game against FEU in a controversial ending to the season. Pumaren, who was concurrently with Pepsi in the PBA, then left La Salle after PBA commissioner Rudy Salud ruled no PBA head coach could function in the same capacity for a team in another league.
"It was called the Pumaren rule," he said. "At the time, I had an existing contract with Triple V in the PBL and appealed to Commissioner Salud if I could honor my obligation. He agreed and I was still able to win two more PBL titles with Triple V. Those were the days when I used to coach up to four teams. We did two-hour practices so I was with two teams in the morning then two teams in the afternoon. For lunch, I would go to a drive-in at a fast food place and eat in the car."
Pumaren coached Pepsi, Sunkist, Sta. Lucia Realty, Purefoods, FedEx and TNT in the PBA up to 2008. He won two PBA titles with Sunkist in 1995 and fell a jewel short of a Grand Slam, winding up third in the Governors Cup. Pumaren then coached UE and CEU before returning to La Salle.
"I'm excited to be back with La Salle," said Pumaren. "It's like I've gone full circle in my coaching career." He'll be in the saddle when La Salle makes its PBA D-League debut under Eco Oil this season. On Monday, Pumaren will be introduced to the Archers returning and incoming players before starting practice.
"The D-League starts Feb. 13 so we don't have too much time to prepare," he said. "We'll also be playing in the Filoil Flying V Cup. Our priority is to achieve our ultimate goal which is to win the UAAP championship." Pumaren will be working with assistant coaches Gabby Velasco, Mon Jose and Gian Nazario in an all-La Salle alumni staff. He will add another La Salle graduate to the staff. Last season's active coaching consultant Jermaine Byrd will be retained to handle skills development. Strength and conditioning coach will be Marlon Celis with Chappy Callanta as consultant. Pumaren will also coordinate closely with Zobel coach Boris Aldeguer and Greenhills coach Carl Santos. La Salle will be the next UAAP host.
"We want to be a running team," he said. "We'll go early offense before the defense can set up. We'll do quick passes with less dribbling." Pumaren will evaluate the gaps in the roster and recruit to fill in. From last season's cast, La Salle will miss Andrei Caracut, Jamie Malonzo Orme, Keyshawn Meeker Evans and James Laput. Reporting for duty will be Senegalese center Amadou Ndiaye. Playing in their final campaign are Justine Baltazar and Aljun Melecio.
In the PBA D-League Aspirants Cup finals last year, Pumaren led short-handed CEU to a 77-74 win over Ateneo in Game 2 after losing by 35 in the opener. Isaac Go didn't play but Ange Kouame, Thirdy Ravena and coach Tab Baldwin were accounted for. Pumaren suspended seven players in the quarters on suspicion of game-fixing and went with a seven-man rotation the rest of the way. Pumaren is known never to compromise principles. In 2015, he ordered a random drug test as UE coach and six players were cut before the UAAP season began. In 2006, when Pumaren was a UE consultant and his brother Dindo was head coach, the Warriors' leading scorer was benched for violating team rules in a critical Final Four do-or-die game.
Visiting the La Salle quarters the other day, Pumaren had fond memories of his playing days. A strict disciplinarian, Pumaren gave a glimpse of the new order when he told the kitchen staff to remove pork and soft drinks from the players' diet. It'll be like old times in the new season.