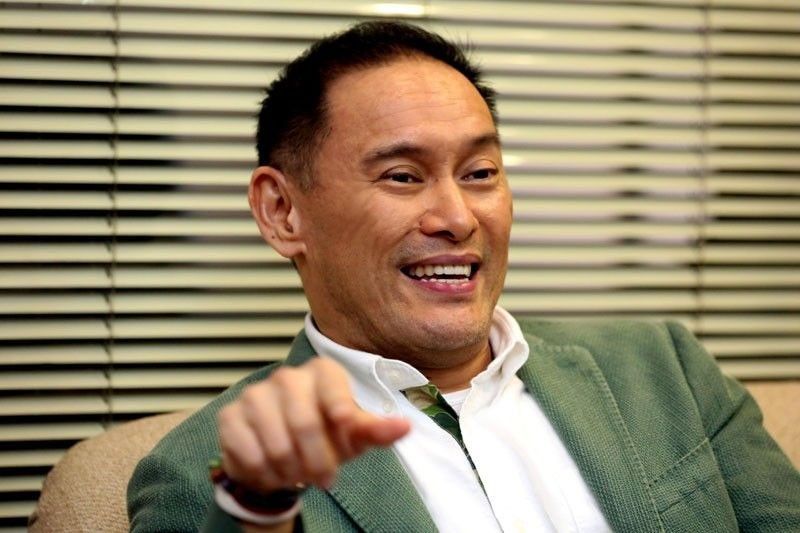 Tan, who's also into golf and swimming, and loved to lift weights, was only 53.
Photos by KJ Rosales
Bong Tan a warrior till the end
MANILA, Philippines — Other than his business interests and a deep concern for the environment, Lucio "Bong" Tan Jr. will be remembered for his love for sports, basketball in particular.
The sports community yesterday mourned the passing of the young business tycoon, two days after he collapsed during a basketball game in Mandaluyong.
Tan, who's also into golf and swimming, and loved to lift weights, was only 53.
"His passing is a big loss not only to basketball but Philippine sports in general," PBA commissioner Willie Marcial told The STAR yesterday.
"Bong Tan really loved basketball. He was very active in the PBA, MPBL, UAAP, ABL and the (defunct) PBL," said Marcial, just one of the sports figures stunned by the death of the president of PAL Holdings.
Tan is also president and CEO of Tanduay Distillers, and in a rare gathering with sports scribes, he proudly said that Tanduay "is now the best rhum in the world."
"But we're not here just to sell rhum. We also plant trees," he said in the same gathering, baring his plans to help save the environment. He spoke of a long-term plan to preserve the island paradise of Boracay.
Tan was concerned with the problem with the mangroves in Boracay because trees are being cut down for land development, which he said is "not an ideal move" because one should "never sacrifice the environment for profit."
"Yes, we want to grow, but we don't look at the repercussions of development. That's what is happening to Boracay," he said.
Tan has delivered his message.
Currently, he is listed as head coach of the UE Warriors in the UAAP.
"I was really shocked when I heard the news," said superstar Allan Caidic, a former UE Warrior, who was out of the country when informed of Tan's death.
"A very kind and nice man but very intense and passionate when it comes to basketball," said former PBL commissioner Charlie Favis, who used to play pick-up games with Tan.
"Bong Tan is a really nice guy who loved basketball," said Caidic.
He will truly be missed.