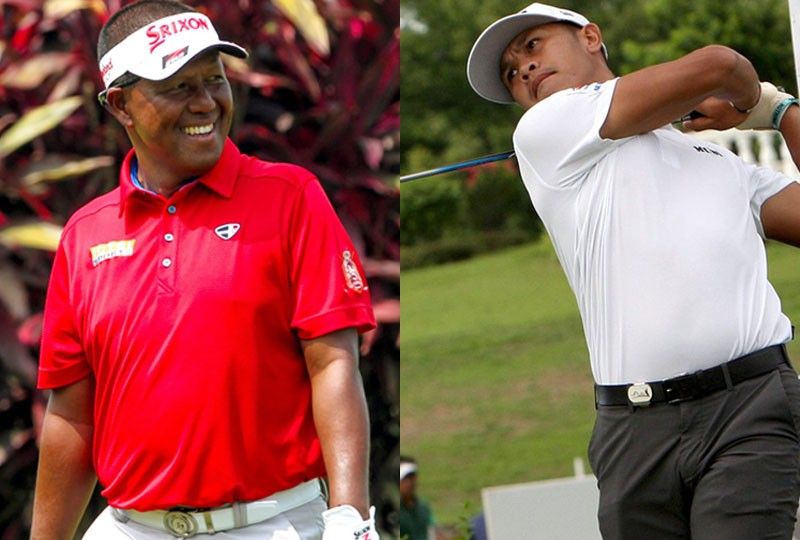 Tony Lascuña, James Ryan Lam
Fierce duel seen as CAT Open tees off
(The Philippine Star) - October 16, 2019 - 12:00am
TARLAC, Philippines — Streaking Tony Lascuña shoots for a fourth straight championship, James Ryan Lam seeks to defend his maiden crown won in emphatic fashion last year, and the rest of the 129-player strong cast are all-geared up for a crack at the championship.
Expect no less than a fierce, spirited duel among the bold, aggressive players and those who would opt for conservative play at the start of the $100,000 Central Azucarera de Tarlac Open today at the tight, challenging Luisita Golf and Country Club here.
"It's going to be tough. It's a different field and the course is difficult," said Lascuña, who rode on an inspiring Philippine Golf Tour Asia victory in Taiwan and swept the next two PGT events in Apo and South Pacific, both in Davao the last two weeks.
"So, it will be anybody's game," he added.
It sure will with the quaint Luisita layout to provide a true test of golf given its rugged terrains and rolling fairways that put severe options on accuracy, and unsettling hazards that guard 11 of its greens.
"I don't really know how I could defend it (crown) but for sure, I'll do my best. Unlike last year, I'm going to play a conservative game this time, especially in the first two rounds," said Lam, who played aggressive in the first two days but changed tactics in the third round to put himself in the mix then closed out with a 67 to beat American Josh Salah by four and end a nine-year wait for a championship.