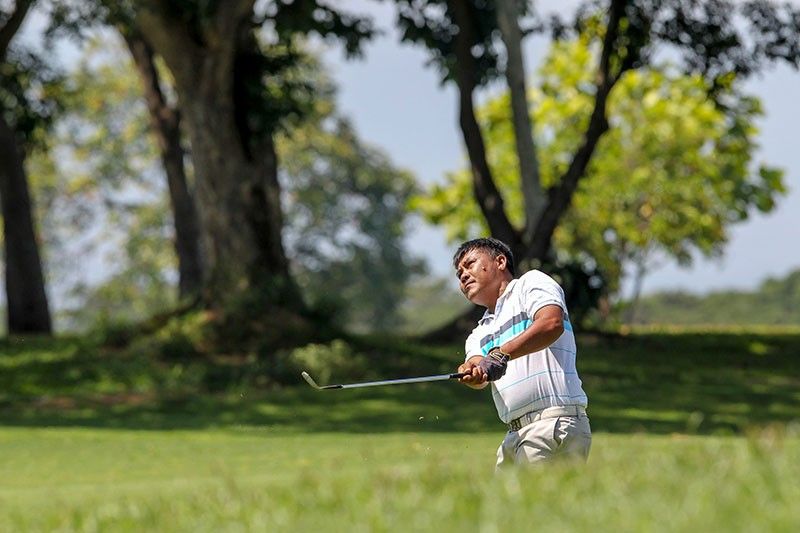 Bisera, Keoninh show way at South Pacific
DAVAO, Philippines — Ramil Bisera and American Lexus Keoninh took charge from among a slew of fancied names that hobbled and scrambled on South Pacific Golf & Leisure Estates' unreceptive surface, putting in a pair of gutsy 68s for a one-shot lead over Ira Alido at the start of the ICTSI South Pacific Classic here yesterday.
Bisera, one of the few unheralded players from talent-rich Davao who made just three cuts in seven tournaments in this year's Philippine Golf Tour, turned in his best card in years – a bogey-free 34-34 marked by two birdies in the last three holes on each nine that stood as one of the course records, this being the first pro tournament at the newly-built 7018-yard championship layout developed by Sta. Lucia Development, Inc.
"The greens are very tricky," said Bisera, who relied on sister-caddy Jacqueline's help in tackling the difficult greens that bedeviled the games of majority of the favorites in the 72-hole championship organized by Pilipinas Golf Tournaments, Inc.
Tony Lascuña, whose victories in PGT Asia leg in Taiwan and at Apo, made him the marked man this week, blew a one-under card at the turn as he bogeyed No. 16 to settle for a 72, four shots off the joint leaders.
"Everything actually clicked – off the tee, iron play and putting. I just hope to sustain my game and finally score a victory," said the 45-year-old Bisera, seeking to end a long fruitless campaign backed by long-time patron Hermie Martin.
Keoninh, whose form took a dip with missed cut stints at Pueblo de Oro and Del Monte legs and a 28th place finish in Apo the last four weeks, birdied the last three holes at the back to gain first day honors in the P3 million event capping the milestone 10th season of the circuit sponsored by ICTSI.