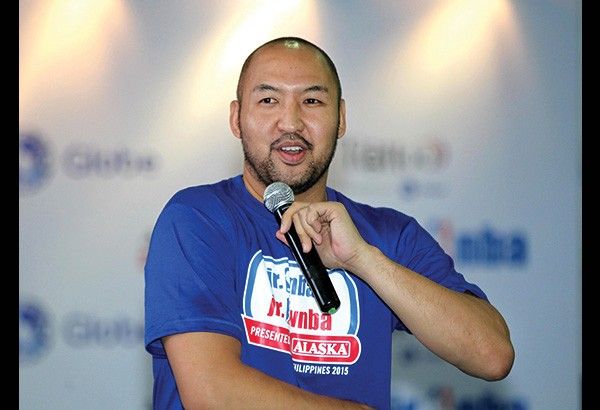 Cariaso takes coaching reins at Alaska as Compton resigns
MANILA, Philippines – After a successful stint as Alaska player and serving as assistant coach the last five years, Jeffrey Cariaso takes on a bigger challenge as he assumes the head coaching chores for the Aces.
Cariaso got the promotion following the resignation of his boss Alex Compton after five years at the helm.
Alaska team owner Wilfred Steven Uytengsu announced the coaching change Thursday, expressing faith in the 46-year-old Cariaso's ability to lead the Aces to back to the top.
"He (Cariaso) has the full trust of management and we trust the team will likewise work hard to support him," Uytengsu said in a statement.
"We also hope Jeff will become the first Alaska player to win championships both as a player and head coach," he added.
Cariaso has won four PBA titles in an Alaska uniform and served as Compton's deputy prior to this promotion.
"It's truly a blessing to elevate into this level of leadership. I am honored for the opportunity and genuinely humbled as I face the challenge," said Cariaso, thanking Alaska management for the trust.
"Certainly I will give my best, nothing less," he added.
This won't be his first head coaching job, though, as Cariaso previously called the shots for Ginebra in 2014. He steered the Gin Kings to quarterfinal stints in two conferences.
Compton, who led Alaska to 15 finals appearances during his tenure, quit his post after Uytengsu asked him to.
"I accepted his direction and have agreed to resign…It's been an honor for me to coach such a storied franchise," said the American mentor.
Uytengsu said they're "sorry to see Compton leave the team.
""He had a tremendous impact on the team and was very concerned with the players' well-being on and off the court. We also share that winning (with integrity) is an important aspect of our team and are grateful that Alex stepped aside to pave the way for someone to lead the Aces to our next championship," he said.
Cariaso will have get his baptism of fire as chief tactician for Aces in the import-flavored PBA Governors Cup set to kick off in less than a month.
Runner-up in the season-ending conference last year, Alaska sets out to complete the job this time with 2018 Best Import Mike Harris being eyed to return.