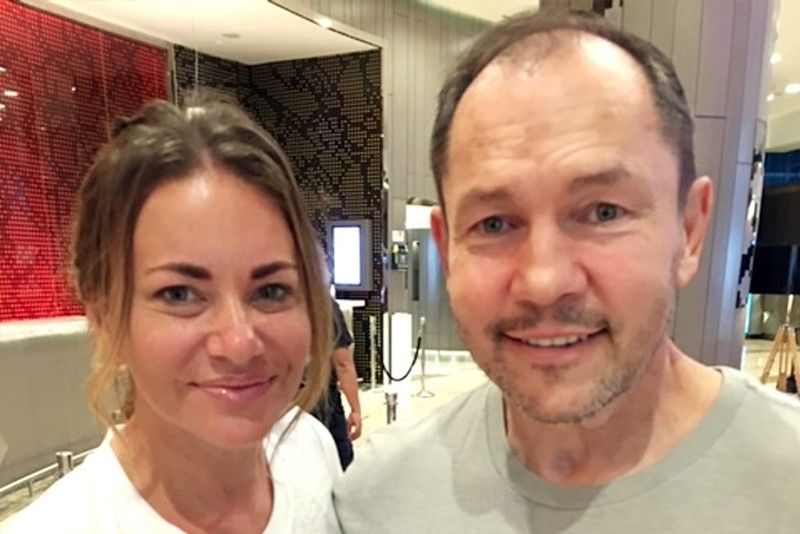 "Thurman's dangerous," said Justin Fortune.
Pacquiao warned against traps
MANILA, Philippines — Australian strength and conditioning coach Justin Fortune said yesterday "super" WBA welterweight champion Keith Thurman likes to set up "traps" for his opponents but "regular" WBA titlist Manny Pacquiao will know what to do when the bait's thrown out in their unification showdown at the MGM Grand Garden Arena in Las Vegas on July 20.
"Thurman's dangerous," said Fortune. "I think he's the best fighter Manny's facing in several years. He's a champion, too, and unbeaten. Thurman's a little bigger than Manny but can't match his quickness. Manny makes every opponent look like they're slow because he's so fast. I notice Thurman moves around a lot. He steps back and waits for his opponents to come in. Manny should watch out for that because Thurman sets up traps. Manny can't just go charging in. Thurman's a smart guy but Manny's smarter."
If Pacquiao is in 100 percent condition, there's no way Thurman has a chance to win. "Fitness is everything," said Fortune. "Manny can't afford to be less than 100 percent against Thurman. We've got about six weeks to train. We'll work out in Manila up to June 15 then move to Los Angeles. I'm not counting the last week in Las Vegas. By then, Manny should be all done training."
Fortune said the plan is to recruit Filipino sparmates for the Manila camp. "We want to bring in 140-pounders who are more boxers than punchers, guys who move around a lot and a little taller than Manny," he said. "When we get to L.A., we'll find more sparmates who fight like Thurman." Fortune's protégé George Kambosos won't be available as a sparmate. Kambosos, who was Pacquiao's chief sparring partner in preparing for Lucas Matthysse and Adrien Broner, is fighting in Athens on June 7 and has hired Javiel Centeno as new trainer.
"Manny's my priority," said Fortune. "George knows that. Obviously, I can't go with him to Athens because we've started workouts with Manny. George is now the IBF No. 5 lightweight contender and has Greek roots so it's a big homecoming for him. They're paying him $12,000 to fight some guy."
Fortune arrived here from Los Angeles last Sunday to get Pacquiao ready for war. Pacquiao was scheduled to report at the Elorde Gym on Bayshore Avenue, Pasay the next day but cancelled because of work in the Senate. Since returning home from a media tour in New York City and Los Angeles last Friday, Pacquiao has been busy working out. He was at the Elorde Gym last Saturday, took Sunday off, ran at Dasmariñas Village early Monday morning and played basketball at Azure that night. Pacquiao was scheduled to work out at the Elorde Gym late yesterday afternoon.
"Manny's always in shape," said Fortune. "All we need to do now is to get him battle-ready. It's going to be an exciting fight. For Manny, this is huge. When he beats Thurman, Manny becomes the undisputed 'super' WBA champion at 40. That's an achievement. He can command his price."
Fortune said Thurman's biggest weapons are a left hook, right straight and right hook. "You don't see too many American fighters throwing the right hook," said Fortune. "Thurman is one of them. I don't know about Thurman's ability to take a punch. All I know is in his last fight, Thurman got rocked by Josesito Lopez at least twice and I can tell you Lopez doesn't hit as hard as Manny. Once Thurman feels Manny's power, it'll be the beginning of the end."