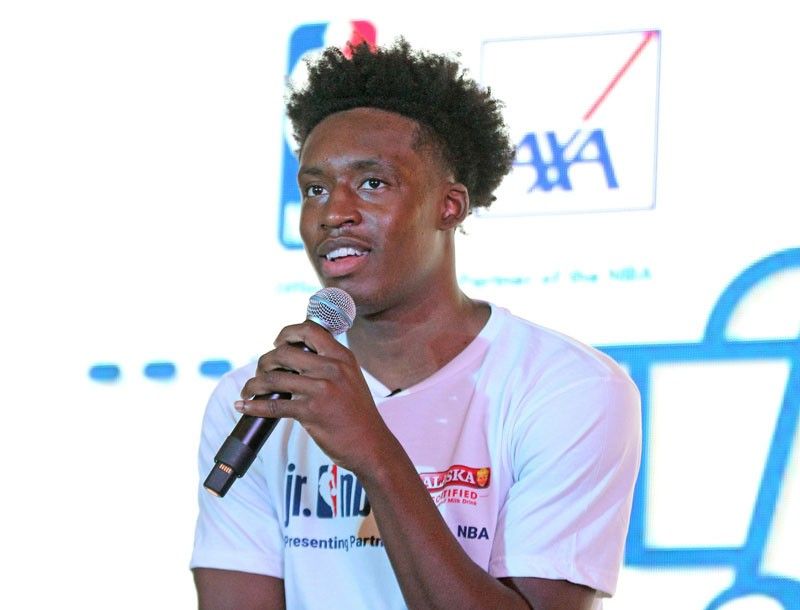 Collin Sexton
Jun Mendoza
Sexton sees Kai donning NBA jersey
Olmin Leyba
(The Philippine Star) - May 18, 2019 - 12:00am
MANILA, Philippines — Visiting Cleveland Cavaliers' guard Collin Sexton is in awe of the Philippines' passion for basketball and has good words for Filipinos he's gotten to know, like young prospect Kai Sotto and NBA teammate Jordan Clarkson.
Sexton, who enjoyed a stellar rookie season with Cleveland, is in town to hold clinics for Jr. NBA and mingle with Pinoy fans. He's even taken the opportunity to watch Game 7 of the PBA Philippine Cup finals between San Miguel and Magnolia.
"I didn't know before I came here but I can see it now, basketball is number one here. And when I went to the finals' Game 7, the fans there, they were pretty crazy and it just shows that the basketball culture is here in the Philippines," Sexton said during an AXA Philippines' meet-and-greet event in Makati.
"During the game, it just showed that they had a lot of heart. The point guards were just playing really aggressive and they played the entire game. They didn't really get tired too much but you can tell that they played both offense and defense and that's really what it's about," he said.
The 20-year-old Sexton had done some workout in Atlanta with Sotto under the tutelage of his personal trainer, Alex Stapleton, and expressed high hopes for the 7-foot-2 Filipino aspirant.
"He's a big guy but he can also stretch to forward and shoot trey... when he comes back over here, you guys will see a big improvement and a few years down the line, he'll be in an NBA jersey," he said of Sotto, who reminds him of Dirk Nowitzki.
"Probably like a Dirk, who can shoot it and space the floor and he can shoot the three ball so he's really cool and different just because he's seven feet, able to run the floor and shoot it, put it on the floor. He can do a lot so he's just got to continue to work and he's gonna get better. The sky is the limit for him," he said.
As for Clarkson, the "Young Bull" said he's privileged to have the Fil-Am in the team.
"I feel like Jordan Clarkson is a great teammate. He's a great player just because each and every game we knew what he was gonna bring in the game and we knew he's gonna help us out with whatever we needed.
"And it was great having him coming off the bench, bringing that spark because some days the starters didn't really have it and he'll come in the game and change the whole game really quick and not too many people can do that. He'll definitely win the Sixth Man of the Year award one of these days," he said.