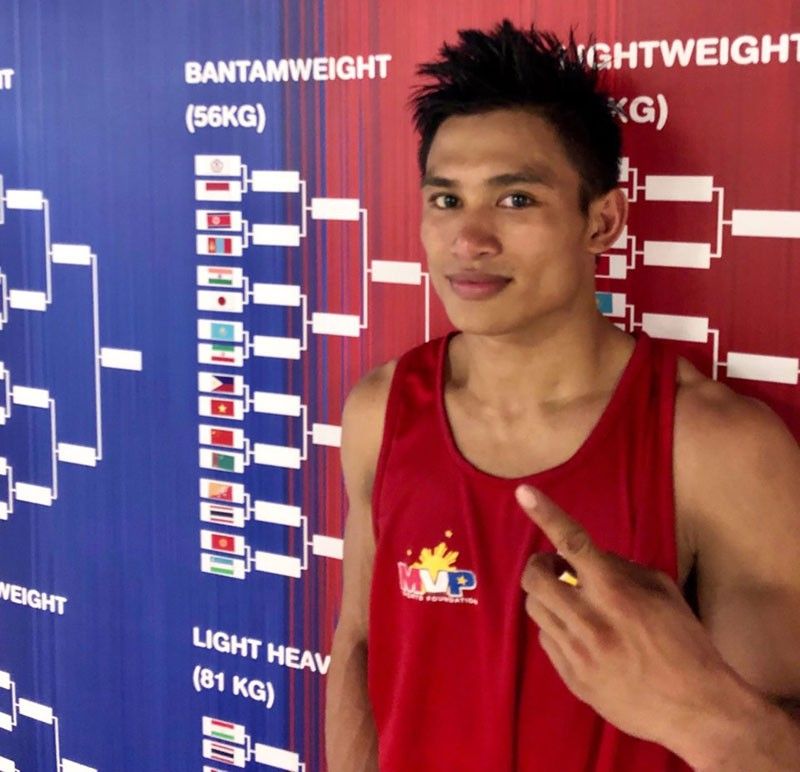 Don Abnett upbeat on semis chances
MANILA, Philippines — ABAP coaching consultant Don Abnett is optimistic that the three Philippine fighters will win their semifinal bouts at the 30th Asian Boxing Confederation (ASBC) elite championships at the Huamark Stadium in Bangkok today but he expects a struggle overcoming tough opposition.
Of seven male and three female fighters representing the country, only bantamweight Ian Clark Bautista, lightheavyweight John Marvin and lightflyweight Josie Gabuco are left standing. Last Tuesday, two bets were bundled out – welterweight Joel Bacho and bantamweight Nice Zzaa Petecio – to join five others by the wayside. Bacho was eliminated by China's Mai Maitituersun Qiong on a 5-0 decision while Petecio bowed to India's Manisha via a 5-0 shutout. Struck out earlier were lightflyweight Ramel Macado, flyweight Marvin Tabamo, lightweight Jeorge Edusma, lightwelterweight Sugar Rey Ocana and featherweight Nesthy Petecio.
Bautista will take on Uzbekistan's Mirazizbek Mirzahalilov while Marvin faces Mongolia's Shinebayar Nermandakh and Gabuco battles Mongolia's Balsan Mungunsaran. They're all assured of a bronze medal. A win will guarantee a silver and a ticket to the finals.
It's the first ASBC championships where men and women are competing on the same stage. There used to be separate ASBC tournaments for elite men and women. At the previous men's championships in Uzbekistan in 2017, the Philippines brought home two bronze medals from lightflyweight Rogen Ladon and flyweight Daniel Maamo. And at the previous women's championships in Vietnam in 2017, the Philippines was blanked with Nesthy Petecio, Judelyn Casin and Aira Villegas returning home empty-handed. So this year's competition is already an improvement from the 2017 editions for men and women in terms of medals.
Abnett said the Philippines could've easily sent at least three more fighters to the semis if only the delegation was in full force. Left at home recovering from injuries were four elite fighters – lightflyweight Carlo Paalam, flyweight Ladon, lightweight James Palicte and middleweight Eumir Marcial. "I asked coach Ronald (Chavez) about it and we both agreed we could've sent at least three more to the podium," said Abnett who is joined in Bangkok by coaches Chavez, Boy Velasco, Romeo Brin and Mitchel Martinez. Three-star international referee-judge Roger Fortaleza is also in the delegation.
Abnett said he thought Bacho was robbed of a decision. Bacho previously beat Indonesia's Saputra Samado before running into Mai. "It's my honest opinion," the former Australian national boxing head coach said. "I thought our boy Edusma deserved to lose to the Turkmenistan fighter (Hursand Imenkubyev) even if the decision was a close 3-2 and I also thought Nesthy deserved to lose to the Japanese (Irie Sena) even if that was also a 3-2 decision. But Josie's 3-2 win over Kazakhstan (Alua Balkibekova) should've been 5-0. I didn't see the Kazakh land a single scoring punch. Still, I'm happy we won that one. I felt Bacho did enough to win."
In the semis, Abnett said Gabuco has the biggest chance to make it to the finals. "Against Balkibekova, they were both counterpunchers," he said. "The Kazakh was taller but that didn't bother Josie. The Mongolian fighter suits her style. She'll come in and Josie shouldn't have a problem connecting."
Abnett said Bautista has his work cut out for him. "He has a tough one but he's in good form and could upset," said Abnett. "Yan-Yan is an in-and-out fighter, a good counterpuncher and likes to fight from a distance. He's a strong kid and if he gets his way with his tactics, he'll win. It's about fighting to his strengths."
As for Marvin, Abnett said he, too, should advance to the finals. "What you like about him is he listens to his coaches and goes out to execute their instructions," he said. "The Mongolian isn't an easy opponent but if John fights the way he beat his two previous opponents (Chinese Taipei's Pan Bo Cheng and Iran's Hussein Danoshvar), he should win."