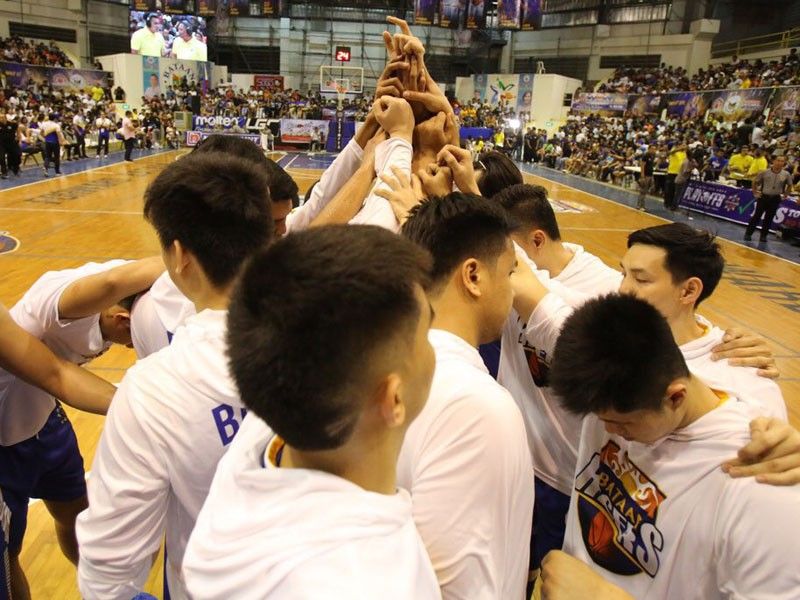 The Bataan Risers finished the elimination round with a league-best 23-2 record.
After Bataan's fall, Risers look to rebuild
MANILA, Philippines – Following the Bataan Risers' 56-51 loss and ouster at the hands of the Manila Stars from the Maharlika Pilipinas Basketball League Datu Cup North Division semifinals, the former's team management released a message.
The Risers finished the elimination round with a league-best 23-2 record, with their two losses coming at the hands of the Manila Stars and the San Juan Knights. During the season, the team went on a record 14-match win streak that was halted by San Juan. They went on a nine-game win streak to end the elimination round. They swept the Caloocan Supremos in the best-of three series to advance to the semifinals.
The Risers defeated the Stars in Game One but went on to lose the next two, including the last game at the Bataan Peoples' Center.
"As the Bataan Risers fell to the Manila Stars in the semifinals of the North Division in the ongoing MPBL Datu Cup, the organization is poised to rise back from this transient setback," the team said in a statement.
"We wish the last teams standing the best of luck in their forthcoming battles for the championship.
We thank Sen. Manny Pacquiao and the people behind the MPBL for this gem of a league.
We thank the Provincial Government of Bataan led by Governor Abet Garcia for their full and unqualified support throughout the season. We thank the people of Bataan for being with us through this journey.
We thank the coaching staff led by Jojo Lastimosa along with Joel Banal, Vic Pablo, Andy De Guzman, Yuri Escueta, Jonas Villanueva and Ervin Sotto for their unselfish leadership and mentorship. We thank our players for their service in what was a memorable and thrilling season, even if we came short of a championship.
At this point, we are looking to rebuild from the ground up, toreassess who among the team we bring back and who can we add to further fortify our stock. We need to plan on how we can do things better.
It will be a long and perhaps even more arduous process, but we commit to give basketball fans, our supporters and partners a team it deserves, a team that will not only bring more pride and joy, but hopefully a championship.
Together, we RISE!"