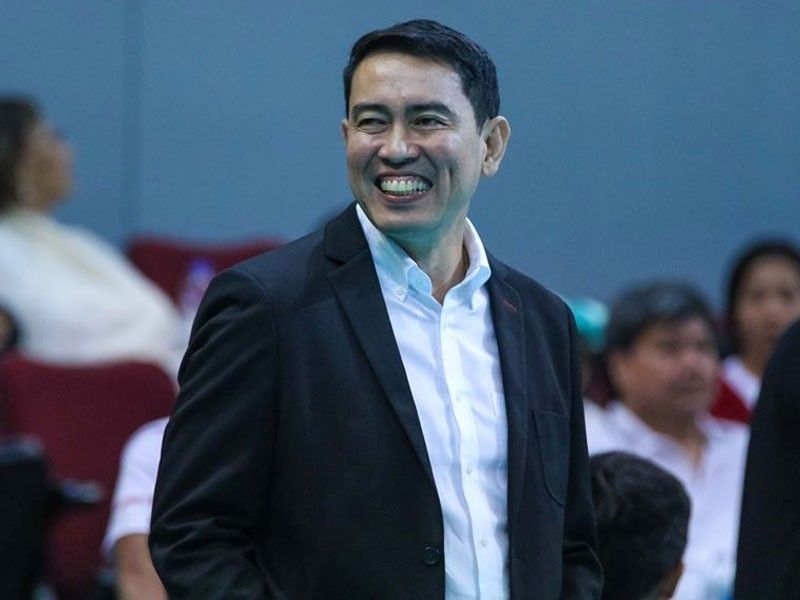 Ramil de Jesus
Philippine Superliga/Roman Prospero
La Salle's De Jesus to also coach F2 Logistics in PSL
MANILA, Philippines – Ramil de Jesus will be at the helm when F2 Logistics starts its title hunt in the Philippine Superliga Grand Prix Tuesday at the Filoil Flying V Centre.
De Jesus is tipped to be very busy as he also handles the coaching chore of reigning champion De La Salle University in the University Athletic Association of the Philippines.
But Cargo Movers' team manager Hollie Reyes doesn't believe that it's going to be a disadvantage.
"We know that coach Ramil is very dedicated to winning," said Reyes, referring to de Jesus, who has a growing collection of 11 UAAP titles in his trophy room.
"We don't see any problem with him handling La Salle and F2 Logistics at the same time. It's just going to be very little adjustment as the players of both teams are already familiar to his system."
Last year, the Grand Prix and the UAAP also coincided.
But instead of accepting the dual role, de Jesus opted to focus on the Lady Spikers and entrusted the coaching duties of F2 Logistics to former College Saint Benilde mentor Arnold Laniog.
The Cargo Movers failed to win the title as Petron brought in the prolific Katherine Bell as a last-minute replacement of injured Hillary Hurley.
This time, de Jesus is tipped to embrace both roles.
"He can do it," said Reyes, adding that there are only one or two games that La Salle and F2 Logistics will play at the same time.
"There's no problem with the schedule; coach Ramil will still make it on time. But if there would be some issues, I know his first assistant here in F2 (Logistics) in coach Noel Orcollo is ready to step up."