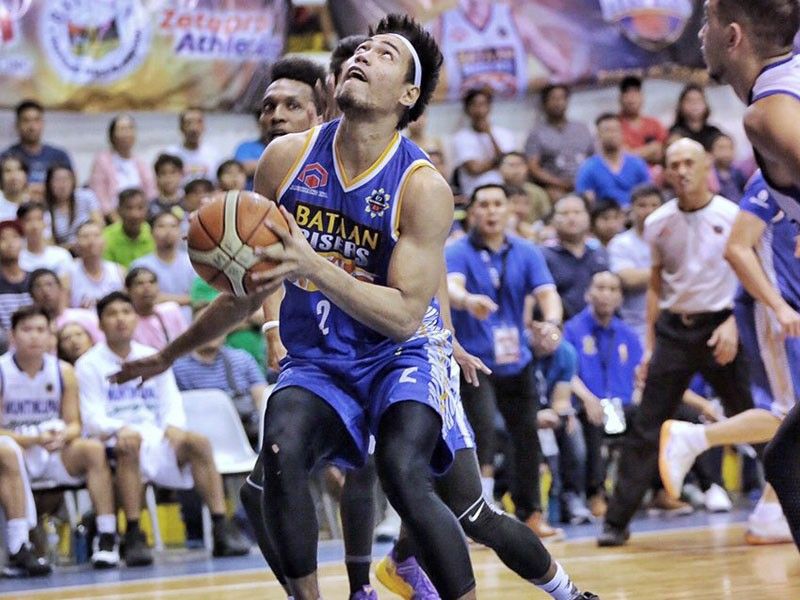 Barkley Eboña has been massive in this five-match win streak by Bataan.
Released
MANILA, Philippines – The Bataan Risers' squeaked past the Muntinlupa Cagers, 67-63, in the ongoing Datu Cup of the Maharlika Pilipinas Basketball League.
It was a hard-fought 67-63 win over a tough and very good Muntinlupa Cagers team (that fell to 12-8), which is also playoff bound — not bad. It helps build the character and raises the team's confidence in the face of adversity.
Make no mistake, this could have very well been a loss. The Risers were outscored in the paint 44-28, and scored fewer second chance points, 25-15. And once more from the free throw line, they struggled — hitting 13-25.
So how did the Risers win? With late-game defense and making shots that Muntinlupa did not.
And now at a league best 19-2, this will augur well for Bataan come the playoffs and in securing home court advantage.
Here is what we like from that huge win aside from the close win:
Gab Daganon continues to shine
In a game where the Risers struggled, Daganon sparkled. He hit two triples in the first quarter then after two Robbie Celiz points, he rattled off nine of the next 11 points, including two free throws, to ensure that Bataan will not surrender the lead. He had a crucial steal and a block late in the game.
Barkley Eboña showed what a huge pickup he is
The three midseason pickups in Richard Escoto, Yvan Ludovice and Barkley Eboña have been massive in this five-match win streak by Bataan. Eboña was big in the clutch.
After Daganon's flurry of baskets, Eboña — in his first official game for the Bataan Risers — added four points and seven rebounds. His game total was six points and — get this — 14 rebounds!
Ludovice added nine points and four assists while Escoto, two points and seven boards.
The bench comes through
Save for Gab Daganon, the starters struggled. They collectively tallied 31 points. The bench came through with 36 points.
Just when Pamboy Raymundo and Gary David struggled, Robbie Celiz and Byron Villarias came through. Although both did not hit double digits, they both chipped in nine and eight points, respectively.
And late in the game, the only starters on the floor were Daganon and Raymundo. That says something about the bench play (including Villarias' huge last gasp block on Chito Jaime's triple attempt).
With four matches left, the Risers are looking to go into the playoffs this March on a win streak, their confidence soaring.