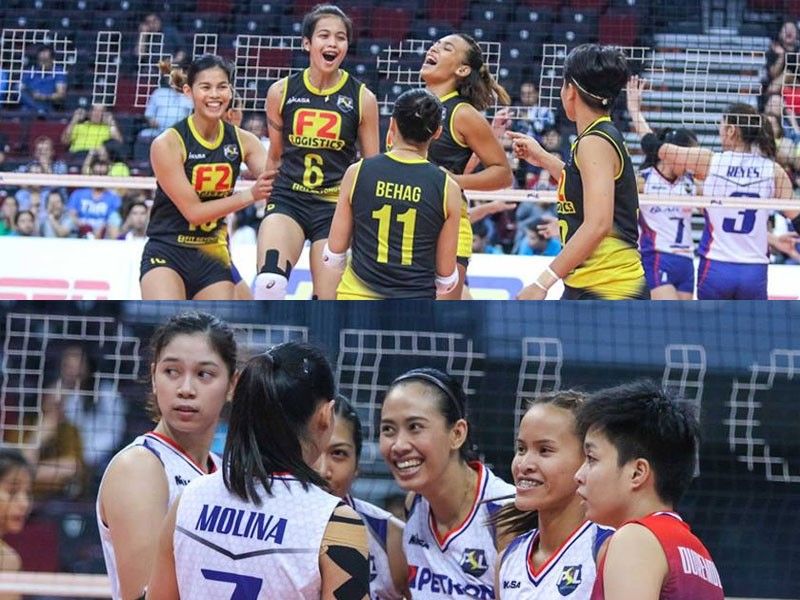 The F2 Cargo Movers and Petron Blaze Spikers battle for all the marbles in Game 3 of the Philippine Superliga finals.
Philippine Superliga
PSL Finals Game 3: 'War of hearts'
MANILA, Philippines – The kill-or-be killed Game Three of the Philippine Superliga All-Filipino Conference best-of-three series between F2 Logistics and Petron would not just be a display of superb volleyball action.
It will also showcase their hearts.
Cargo Movers' assistant coach Benson Bocboc said it's going to be a war of hearts when they clash with the Blaze Spikers for one last time on Thursday at the Filoil Flying V Centre.
He said desire and willingness to win will be major factors and whoever is hungrier will surely emerge victorious.
"It's no longer about volleyball. Both teams are equally good," said Bocboc, who served as Ramil de Jesus' lead assistant when he won 11 crowns in the University Athletic Association of the Philippines.
"It's going to be a war of hearts. Whoever has the bigger heart, whoever wants it more will surely win."
In Game Two, Ara Galang was on fire as she delivered 17 kills to finish with 20 points while Majoy Baron and Cha Behag chipped in 14 and 13 markers, respectively, for the Cargo Movers, who asserted their mastery in the blocking department, 12-4, and the service box, 9-2.
De Jesus said they may have eked out a very convincing four-set victory to equalize the series and snap Petron's bid of sweeping the conference, but they will remain hungry as ever.
"I don't want to think that momentum is on our side. I don't want my team to be complacent," he said.
But Petron coach Shaq Delos Santos remains defiant.
"We've been in this situation before," said Delos Santos, recalling their sorry loss to the Cargo Movers in the Grand Prix of last year where they had a 1-0 series deficit only to collapse in Games Two and Three.
"We've already learned our lesson. We won't let this golden chance to slip away."