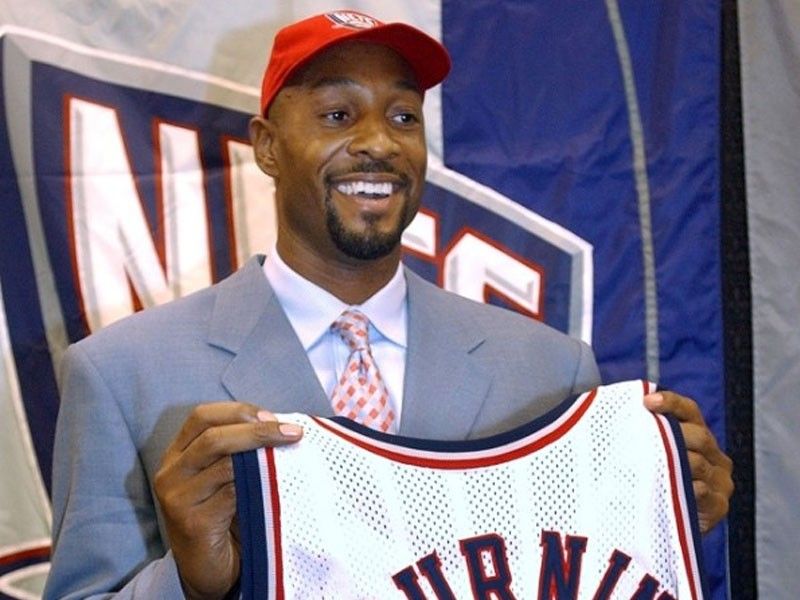 Former NBA star Alonzo Mourning
AP
NBA legend Alonzo Mourning in Philippines for the first time
MANILA, Philippines – The NBA has brought in former NBA champion and Hall-of-Famer Alonzo Mourning in officially forging its partnership with its new official smart phone Vivo in a glamorous ceremony at the Sofitel Harbor Garden Tent Thursday night.
No less than Mourning, who won an NBA ring with the Miami Heat in 2006, named an All-Star seven times and inducted into the Naismith Memorial Basketball Hall of Fame four years ago, made the announcement before top NBA officials that included its Philippines managing director Carlo Singson and Vivo Phl CEO Ted Xiong.
"We encourage partnerships with companies and corporations because it means our brand, which is the NBA, can grow even bigger and reach a lot of people worldwide," said Mourning, who had to endure a flight from Miami that got delayed for 12 hours.
It was the first time that Mourning, who is also a two-time Defensive Player of the Year, visited the country, and he was excited just to be here.
"I was told that the Philippines has the best fans in the world and I was told about your food and cuisines which I would get to try for sure," said Mourning, who cut short his scheduled one-on-one interviews to just a simple group talk due to his flight delay.
The partnership will make Vivo the presenting partner of the NBA Playoffs Bracket Challenge, a fantasy basketball game that allows participants to submit their NBA playoffs prediction and the Jr. NBA Philippines, NBA 3X Philippines.
Apart from that, Vivo will be integrated into content on NBA Facebook, including select game highlights, vignettes and photos.
"We are excited to partner with the NBA, which shares the core values of teamwork, respect and community," said Xiong. "The popularity of the NBA will enhance our brand image and introduce our mobile devices to more users, and we look forward to working with the league to create experiences for fans to enjoy the game."