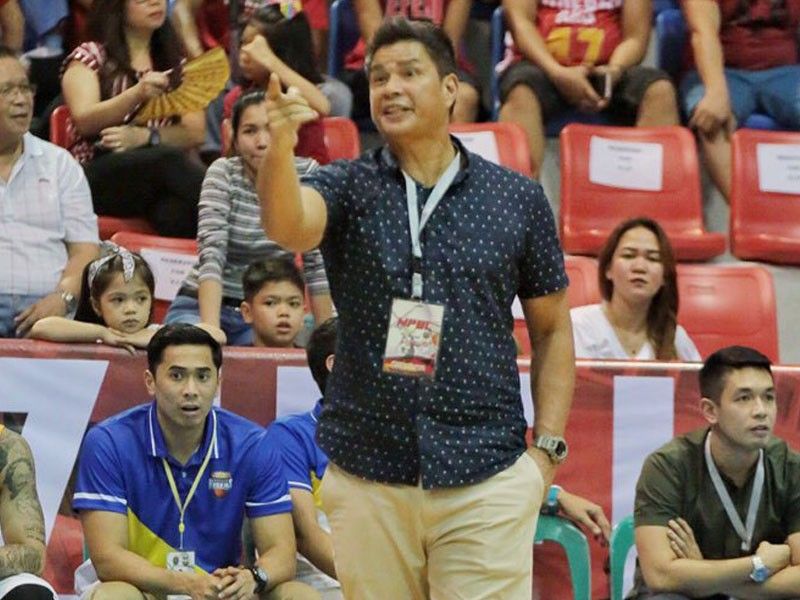 Bataan head coach and PBA legend Jojo Lastimosa
Jolas on Bataan's MPBL win streak and beyond
MANILA, Philippines – With Muntinlupa losing to Manila the other night, the Bataan Risers are atop the North Division of the Maharlika Pilipinas Basketball League with a 9-1 record. The Risers are riding the crest of a nine-match win streak in the ongoing Datu Cup — the longest in league history.
Jojo Lastimosa, Bataan's head coach, however, preached caution as his team hasn't really accomplished anything just yet, pointing to the ultimate goal of a championship and not any streaks for record books.
"Streaks are a function of breaks and good play," said one of the PBA's 40 Greatest Players. "We are fortunate to be doing both, but I am aware it is not going to stay that way."
"Obviously, we need to improve on our execution on both ends of the floor. There's still a lot of room to improve both individually and as a unit," added the Risers coach.
Asked if the Bataan Risers are looking to make any roster changes, Lastimosa ruminated, "We are thinking of adding a few more pieces in the team. But not making a move could also be our best move. I like my unit now and they have shown that they can work together. Some players have put their egos aside for the team's benefit."
How are they working as team? As of this writing, not one Riser is in the Top 10 of the major statistical categories (save perhaps for Al Carlos who is in the Top 10 in terms of three-point percentage) — a testament to their willingness to share the ball and their bench depth.
The Riser will take on the Bulacan Kuyas on Tuesday, October 23, at the Bataan Peoples Center. The Kuyas will be no pushover as they are one of the top teams in the league with an 8-3 slate. They are led by Jerrick Cañada, Jovit dela Cruz, JR Taganas, Hans Thiele and James Martinez to name a few.
"Bulacan is our next opponent and we know they have enough talent to do damage," noted Lastimosa. "We just need to take care of ourselves and not worry too much about what they can do. If we do things right, we should be okay."