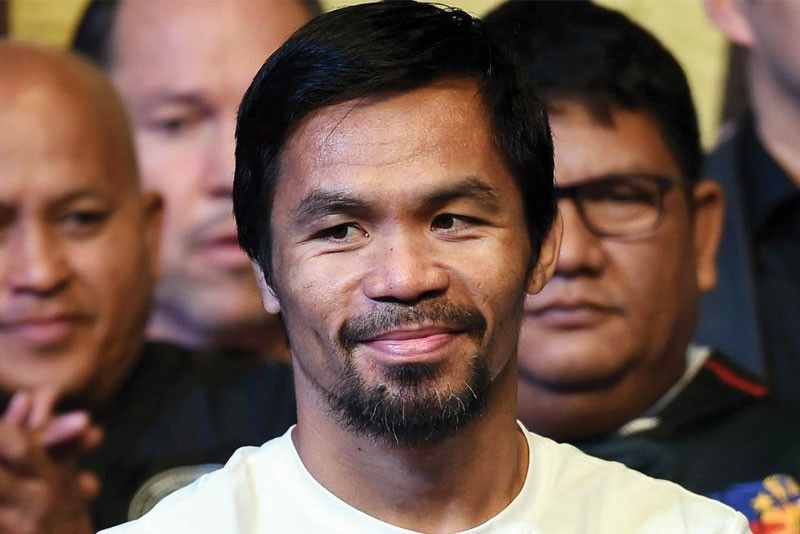 Manny Pacquiao: 'See you in December 2018'
Abac Cordero
(The Philippine Star) - August 8, 2018 - 12:00am
MANILA, Philippines — A rejuvenated Manny Pacquiao wants to return to action in December or just five months after his smashing win over Lucas Matthysse in Kuala Lumpur.
Pacquiao was out of the ring for a year since losing to Jeff Horn in Brisbane in July 2017. Then he fought Matthysse last July 15 amid serious doubts against his abilities.
But he displayed his old self to score his first knockout win in nearly a decade.
Now, the 39-year-old Pacquiao, a senator when outside the ring, wants to strike while the iron is hot, and boost his stock as a boxer.
"December," he told The STAR.
The new WBA welterweight champion is looking at Dec. 2 as the date of his next fight, against an opponent that he and his team has yet to choose.
"Wala pa (There's none yet). Hahanap pa lang (We're still looking)," he said on the phone. Again, he will manage his own fight.
There are a handful of names to choose from, each one bigger fight than Matthysse, and one that should generate greater interest than his last fight.
Heading the list are Bob Arum's Vasyl Lomachanko, the WBA lightweight champion, and Terence Crawford, the undefeated WBO welterweight king.
Then there's Amir Khan, a former sparring partner of Pacquiao, or longshot Mike Garcia.
Someone had suggested Pacquiao fighting Khan, the British idol, at Wembley Stadium in London, before 100,000 fans. But there's one thing standing in the way of that proposal.
"The problem with London because I've been there is that their tax rate is worse than America," Pacquiao's ring adviser, Mike Koncz, told The STAR.
Koncz said tax rates in the United Kingdom for a world title fight is pegged at a staggering 40 percent.
"Today's tax in the UK is 40 percent. In the US Manny is in the 39 percent bracket," he said.
"In the UK it will be 40 and on top of that there'll be some athletic tax or whatever they call. Do you want to risk your life and give almost 50 percent away?" said Koncz.
Pacquiao can fight anywhere he wants to fight, even in the United States despite his tax woes. He can fight in the Middle East or in Asia.
"Wala pa din (None yet either)," he said of the venue.