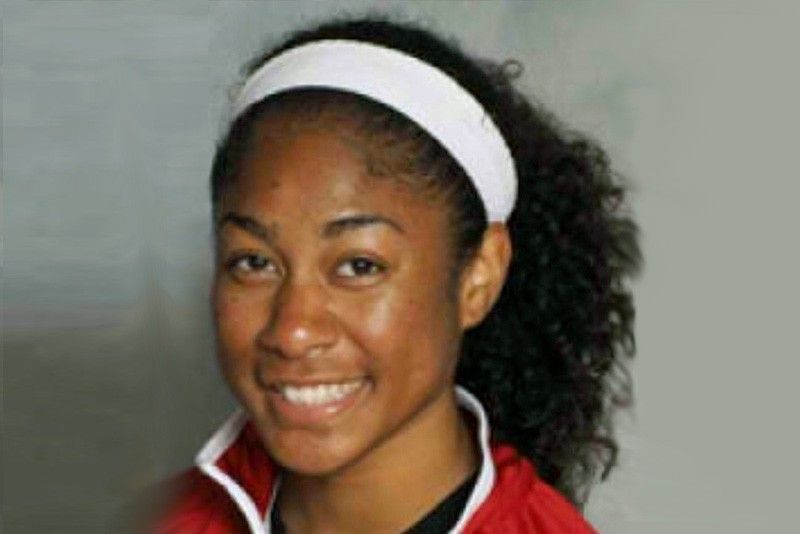 Fil-Am Asia's sprint queen in the making
Olmin Leyba
(The Philippine Star) - July 16, 2018 - 12:00am
MANILA, Philippines — Despite jet lag, Fil-Am sprint prospect Kristina Knott went sub-12 seconds in the century dash in the Patafa Weekly Relays Saturday at the Philsports Complex, producing the best time in five years and giving athletics officials high hopes in the distance once dominated by the great Lydia de Vega.
With little time to recover from a 23-hour trip from Florida to Manila via LA and acclimatize to the Phl weather, Knott covered the distance in 11.94 seconds to win the invitational time trial over Eloisa Luzon (12.27), Karen Janario (12.63) and Alyssa Andrade (13.25).
It was off Knott's personal best of 11.4, which she posted in the Florida Relays, but the University of Miami graduate would take it given the circumstances.
"It wasn't the time I wanted and I've never travelled internationally before and competed. I got here less than 48 hours ago and coach is like 'alright, it's time to go. I did my best, I won (the race), it wasn't the time that I wanted but it's okay," said Orlando-based Knott, who arrived Thursday.
Patafa had batted for Knott's inclusion in the Phl team to the Asian Games as her PB approximated the gold-winning 11.48 posted by Chinese Wei Yongli in the 2014 Asiad, but couldn't get the greenlight from the Philippine Olympic Committee-Philippine Sports Commission's screening body.
Instead, Knott will make her debut for Team Phl in the Vietnam trackfest later this month.
"We've been working on this (running for Phl team) for almost a year now so I'm just happy I'm here finally to get it done so I'm excited," she said.
The 5-foot-5 Knott, whose mother is from Cavite, said the 200m run is actually her pet event with her best time at 23.22 seconds.
Patafa president Philip Ella Juico, who watched Knott show her stuff in the tracks, expressed high hopes for Knott especially with their 13-gold target in the 2019 Southeast Asian Games the country is hosting.
"She's one of the Fil-Am compatriots who have expressed interest to compete for the Phl and we welcome her. There are several others and this is just part of our preparations for the SEAG, along with our homegrown kids," said Juico.
"Right after the Asian Games in Jakarta, we start our preparations for the SEA Games, this is going to be over a year and we want to do our best to approximate or even surpass the 13 gold medals we won in the Manila SEA Games several years ago during the time of Lydia de Vega, Isidro del Prado and Nonoy Unso, with the help of Ayala and other sponsors," he added.