Pacquiao on Roach: 'No final decision yet'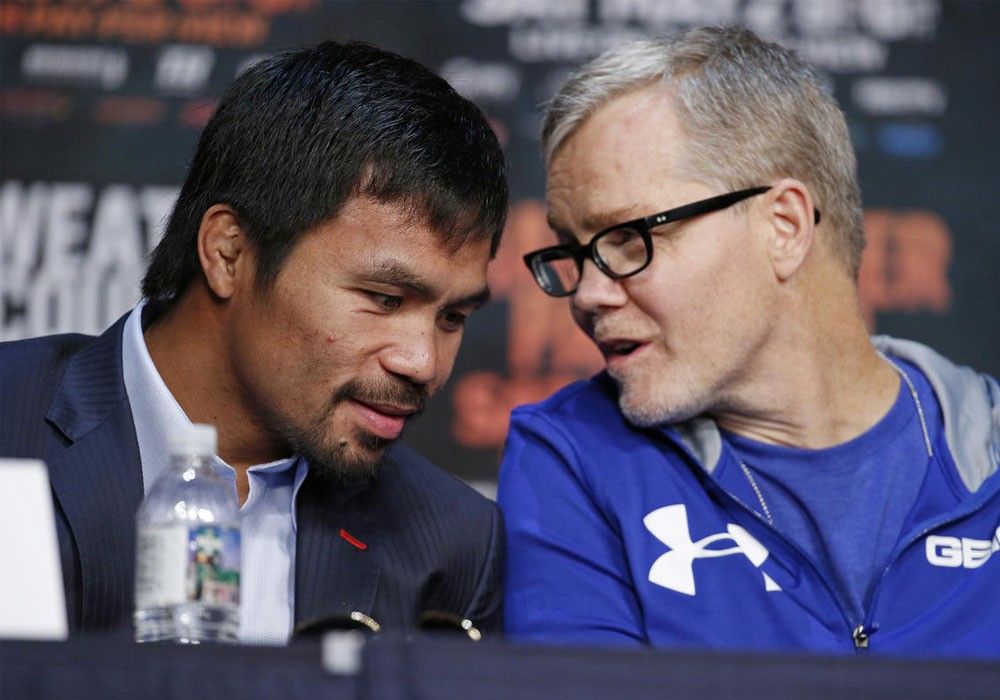 MANILA, Philippines – Manny Pacquiao has finally broken his silence on the status of his relationship with longtime trainer Freddie Roach.
It's been all over the news the past couple of weeks that Pacquiao had cut his ties with his American trainer for the past 17 years.
A lot of things have been written and said, including a statement from Roach that he was "hurt" by Pacquiao's decision.
On Monday, the humble Filipino champion tried to clear the air.
April 15, 2018
Koncz had been quoted stating reasons leading up to the supposed breakup between Pacquiao and the 56-year-old Roach, including statements the latter said before and after the Jeff Horn fight last July.
Buboy Fernandez, who has assisted Roach in Pacquiao's corner that past 30 fights or so, was said to be assuming the role of chief trainer for Matthysse fight in Kuala Lumpur.
Roach said he was "hurt" as well that while news about the split circulated, Pacquiao did not even contact him.
Pacquiao, it turns out, has yet to make a decision, and whatever's been printed goes down the drain.
The 39-year-old senator is bound for Kuala Lumpur on Thursday to drum up his coming fight with the WBA welterweight champion from Argentina.
A formal press conference will first take place at the City of Dreams in Manila on Wednesday, to be graced by Matthysse and his promoter, Oscar dela Hoya and Eric Gomez of Golden Boy.
The fight is almost three months away, and Pacquiao has yet to begin serious training.
When he does, Roach may or may not be around.