Belingon continues quest for Fernandes rematch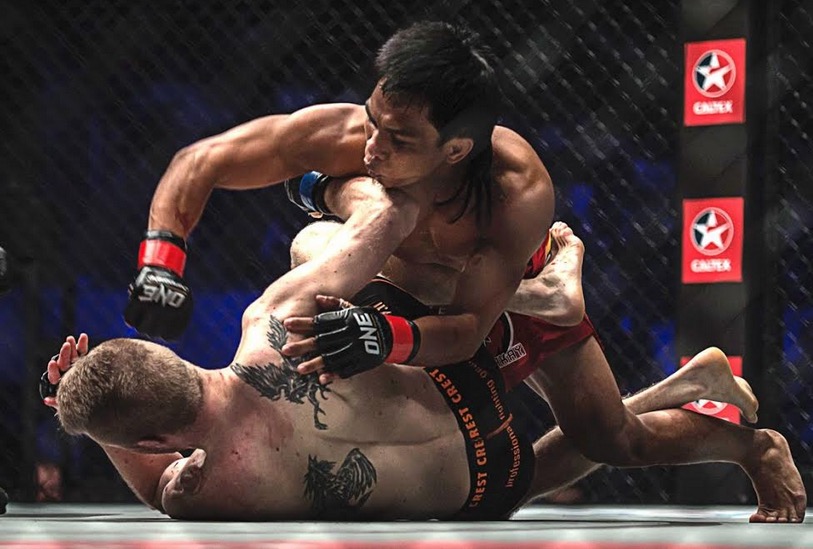 MANILA, Philippines — For the past four outings, Kevin Belingon has proven himself as the next worthy challenger to Bibiano Fernandes and his bantamweight strap.
However, Belingon is having a slight detour toward his goal to meet Fernandes in a rematch as he has been booked to duke it out with American veteran Andrew Leone in a showpiece set here on April 20.
"I will be back in action. I am excited because the bout will be held in Manila. It favors me because it is always a delightful experience to perform in front of my countrymen," Belingon said.
Many cageside pundits believe that Belingon did enough to earn a date with Fernandes, who successfully defended his gold-plated strap against two-division world champ Martin Nguyen by way of split decision last 24 March.
Ever since yielding to Fernandes in January 2016, Belingon compiled four victories in convincing fashion.
"Like any other martial artist, my goal is to become world champion. I was given a shot at the title a few years ago, but I fell short against. I want another shot at the title. I have been working very hard to make sure I keep winning," Belingon said.
The Team Lakay veteran plans on formalizing a second go at the Brazilian champion at the expense of Leone.
"I am coming for that belt, and no one can stop me. Whoever they put in front of me, I will be looking to destroy. I am a man on a mission. I want to show everybody that I am the real title challenger-in-waiting," the Baguio City native.
However, it will not be an easy task for Belingon as Leone is poised to take the Filipino's stature as the rightful contender for the world title.The 28-year-old native of Cortland, New York, is no stranger to Fernandes as he also tangled with Fernandes in August 2017.
Belingon, for his part, shared that he has watched Leone's encounter with Fernandes and is confident that he possesses the power to finish the American standout. In that tussle, the challenger bowed out in the first frame.
"Andrew is a tough fighter, and I think his strength is on the ground. I will not hesitate to grapple with him. However, if he wants to stand and bang with me, I won't hesitate to strike with him," Belingon offered.
"I know what's at stake here, and I know I have to beat (Andrew) to get another shot at the title," he said.
"The title is within reach. I will continue my march towards the belt," he added."I know I will meet Bibiano again in that cage. There is not a day that has passed that I have not thought about that first bout against him. But for now, my goal to win and defeat Andrew," Belingon closed.