Miracle of Manila: Azkals make Asian Cup history, turn back Tajikistan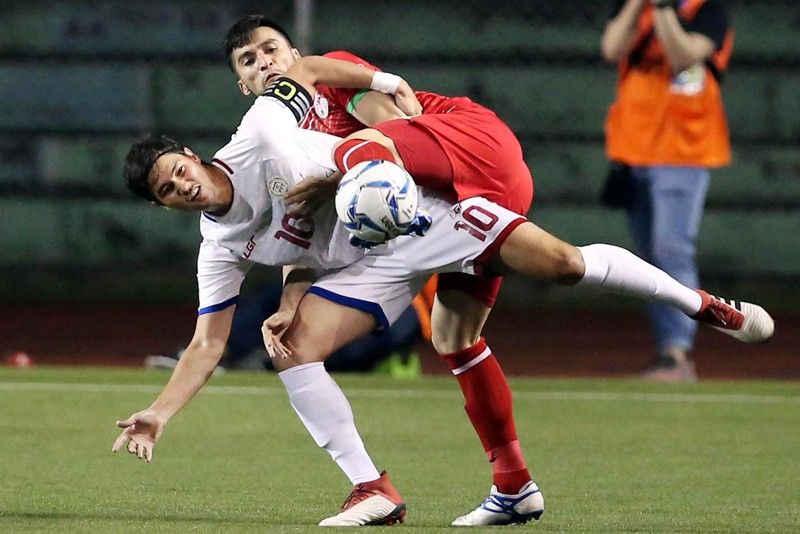 MANILA, Philippines — From minnows to Southeast Asian contender, the Philippine Azkals have taken the next step and joined the elite teams of the whole of Asia.
With history on the line, the resilient Azkals dished out a performance-to-remember in front of more than 4,600 home supporters, formalizing their first-ever qualification to the AFC Asian Cup with a come-from-behind 2-1 thriller over tough Tajikistan last night in the Group Qualifiers at Rizal Memorial Stadium.
Kevin Ingreso headed in the equalizer in the 73rd minute and skipper Phil Younghusband drilled the go-ahead spot-kick in the 89th to propel the Pinoy booters to victory that sent them to the Continent's showpiece tournament along with powerhouses like Japan, South Korea, Australia,and Saudi Arabia.
With the pulsating triumph, the Phl topped Group F with 12 points and met its destiny as one of the 24 teams vying for the Asian Cup honors next year in the United Arab Emirates.
The feat also matched the "Miracle in Hanoi" which the Azkals pulled off eight years ago.
"We totally deserve the win with the way we fought," said Ingreso, crediting everyone who worked together to make history for Phl football.
The dream nearly turned into a nightmare for the Pinoy booters as the Tajiks drew first blood in the 63rd via a penalty converted by Nazarov Akhtam.
But that only pushed the home side to fight harder in an intense race to the finish.
Ingreso, who was responsible for the foul that led to Tajikistan's goal, redeemed himself and put the hosts on level with a header off an Iain Ramsay cross.
That stalemate would have been enough to send the Azkals through but they continued to go for the win and got it close to stoppage time when they won a penalty. Younghusband cashed in and scored his 50th international goal to trigger celebration from the roaring crowd.
"We were still positive despite the 0-1 deficit. We just kept on pushing, we knew we had chances and I think I was lucky to score the first one for us," said Ingreso.