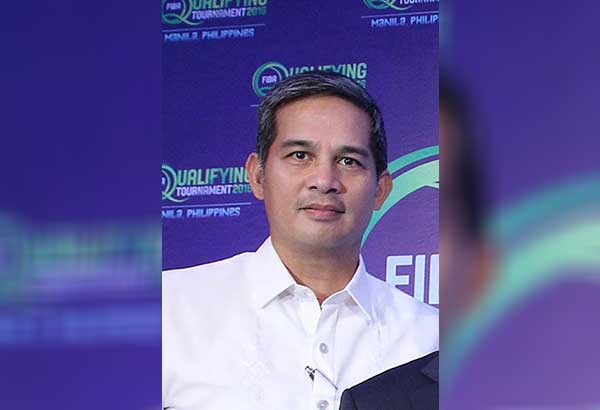 Meralco offers series title to Al
MANILA, Philippines — There's a special significance in Meralco's chase to win the PBA Governors Cup title. The Bolts aren't just out to capture the first PBA championship in franchise history but also to honor Meralco senior vice president and PBA governor Al Panlilio who's recovering from two major surgeries in the last three months.
Meralco team manager Paolo Trillo said the other day the team is dedicating its best-of-7 Finals duel against Barangay Ginebra to Panlilio. It's extra motivation for the Bolts who are inspired by Panlilio's courage in battling pancreatic cancer.
The good news is Panlilio, 54, is now disease-free. He's lost 25 pounds since undergoing a complicated seven-hour Whipple procedure to remove the head of his pancreas, gallbladder, spleen and part of his stomach with surgeon Dr. John Chabot performing the surgery at New York Presbyterian Hospital last July 21. Then, less than two weeks later, Panlilio was back in the hospital, this time at Mt. Sinai, also in New York, for a 10-hour operation that addressed a leak in the artery leading to where his spleen was. While the experience was harrowing, it was miraculous because today, Panlilio is cleared of cancer.
Panlilio lost consciousness in his Manhattan apartment barely eight hours after his discharge from New York Presbyterian. He was rushed to Mt. Sinai in a 9/11 ambulance. Panlilio said he wouldn't have survived the ordeal without his wife Angela and son Gio.
Panlilio's first brush with cancer came in 2004 when doctors removed a kidney that had a tumor. Later tests showed he had licked the disease in quarterly, semi-annual and eventually, annual examinations. But in a test last year, doctors found three miniscule lesions in his pancreas. The prognosis was the cancer had recurred after 12 years. But because he showed no symptoms and a pancreatic procedure would be formidable, doctors wondered if surgery was immediately necessary.
"The gold standard to address the issue is surgery," said Panlilio. "I went to New York and six experts looked over my scans. They were baffled and couldn't be sure if I required surgery. They advised a rest of three months since my body was weakened by three biopsies in two months. I did immunotherapy once every three weeks over three months in a physiological process where my own immune system was made to focus on fighting bad cells as compared to chemotherapy which is quite debilitating as it attacks all cells, including the good. In two to five years, I see a lot of development in immunotherapy as a cure for cancer."
Panlilio said last May, he went through scans at the Hong Kong Sanitarium and consulted his doctors once more on the options for treatment. "Doctors suggested surgery since recovery may be a little more difficult when I get older and if we waited longer, it could become a bigger problem," he said. "I spoke with my family and we decided to do the operation."
The Whipple procedure was successful so the internal bleeding that left Panlilio unconscious 11 days after had to be a fluke. "Usually, if there are complications post-surgery, they surface two or three days after but mine came after 11 days," he said. "Now, I can confirm that 9/11 really works. It saved my life. I got to the apartment at 6 p.m. from the hospital then I collapsed at 2 a.m. New York Presbyterian is 110 blocks away and Mt. Sinai nine blocks away so 9/11 took me straight to Mt. Sinai. Luckily, the resident at Mt. Sinai used to work with Dr. Chabot so they were in contact about my condition."
After the Mt. Sinai surgery, Panlilio's stomach was left open for about five days while doctors drained fluids and put it in a vacuum. He was later transferred to New York Presbyterian in Dr. Chabot's care until his discharge. In all, Panlilio was confined 42 days in two hospitals, including 30 in ICU.
Panlilio was abroad for about three months and arrived home the night of last Sept. 30. The next day, he insisted to go to Binan where Meralco battled Star in Game 1 of the Governors Cup semifinals. PLDT/Meralco chairman Manny V. Pangilinan, PLDT head of business transformation and TNT PBA governor Ricky Vargas, MVP's executive assistant Abet Dungo and Dr. Raffy Bejar accompanied Panlilio while he gave a pep talk to Meralco in the dugout before the contest. Panlilio, however, didn't stay for the game as doctors advised complete rest and allowed him only a brief exception to leave home. He watched the game on TV at home with MVP, Vargas, Dungo and Dr. Bejar.
Last Wednesday, Panlilio went to the Meralco gym to wish the Bolts luck before the start of the Finals. Since returning home, he hasn't been at his Meralco office and participates in business meetings via telecom calls. But Panlilio plans to report to office starting tomorrow even as he continues his rehab to regain his strength.
"Before this conference, we set three objectives – first, to stop San Miguel's Grand Slam bid and we at Meralco contributed to that because we beat them in the last game of the eliminations and it dropped their standing to No. 6 with a twice-to-win disadvantage," he said. "Next, we wanted to go back to the Finals and we did. Finally, we want to win our first PBA title and prevent Ginebra from winning back-to-back. So far, we've accomplished two out of three. At Meralco, our philosophy is team above self, we emphasize character and sportsmanship. We hope to live up to our values in the Finals."