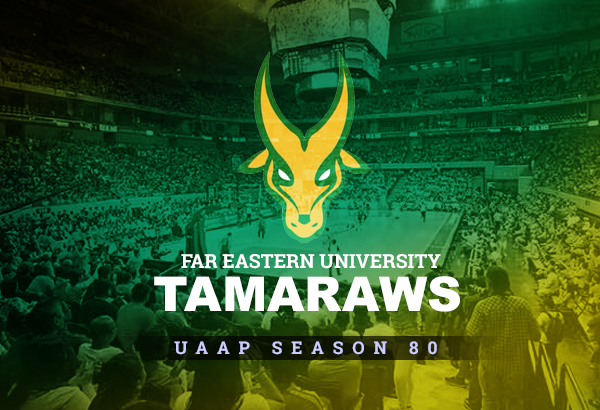 Tams eye Final Four return
MANILA, Philippines — They are billed as one of the tough and top teams in the league. But all of that is nothing more but outside noise for Far Eastern University.

What matters, according to first-time Tamaraws head coach Olsen Racela, is that they keep putting on work.

"We could not promise (the community) a lot," the PBA-great-turned-mentor said. "What we could promise is that we'll represent the school well and we will give it our best every single game."

"I always tell my players na no expectations," he shared. "What we actually expect from them is to play hard every single game, to give it their best every single game. The result will take care of itself."

But asked for their primary objective, Racela modestly points to where they left off last year: the semifinals.

"Our realistic goal is to make the Final Four. Then let's see what happens from there," he added.

The Tamaraws have been familiar with that domain, that they've been there in the past four years — and won a championship within that span.

Racela, who is basically taking over his brother Nash's team, will be leaning on Jojo Trinidad, Richard Escoto and Ron Dennison in their bid for a Final Four return. And while he is bringing in some new faces, a couple of them are not really new to the UAAP.

Hubert Cani and Arvin Tolentino — both from the Blue Eagles — will finally see action after serving their red shirt year last season.

"I feel I'm here to continue the program of coach Nash. We're still running the same system — dribble-drive. But of course, I'm bringing in my own ideas as well," he shared.

The Tamaraws, who figured in a second-straight preseason with De La Salle University in brawl last August, will open their new season — just like last year — against each other this Sunday.