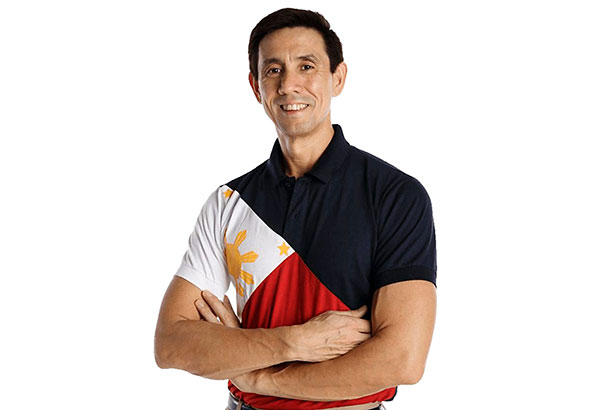 Paeng hopes for 'Golden Age' in SEA Games
MANILA, Philippines - Philippine bowling head coach Paeng Nepomuceno said the other day his dream is to bring back the "golden age" when the country's keglers dominated the SEA Games and he's confident of a better finish in this year's edition at the Sunway Mega Lanes in Selangor than the lean harvest of two bronze medals in 2015.
"It's hard to predict how many medals we'll win," said Nepomuceno, a six-time world champion. "We'll do our best. I think we'll perform better than the last time in Singapore. Our policy is nobody is seeded in the national team. For every international competition, we hold eliminations. It keeps our players on their toes. We hold competitions all year round so our players stay sharp for whenever there are eliminations to form a national team."
At the 1981 SEA Games in Manila, Nepomuceno anchored the Philippine bowling squad that delivered nine gold, six silver and four bronze medals. In 1987, Nepomuceno was back to bag three of the country's seven golds at the SEA Games in Jakarta. When Manila hosted the SEA Games in 1991, Nepomuceno pocketed one of the team's four golds. That domination is what Nepomuceno hopes to bring back in Malaysia.
Nepomuceno, 60, said the team started training for the SEA Games at the bowling center in the Rizal Memorial Sports Complex but later moved to the Star Mall in Mandaluyong. "Rizal has 14 lanes but only six are in working condition," he said. "At the start, we used three lanes for men and three lanes for women. The PSC held off rehabilitating the center because nobody knew if Rizal would be sold. Now that the decision has been made not to sell it, I'm sure rehabilitation will get started. We transferred to Star Mall because there are 38 lanes available."
Nepomuceno said the $40,000 oiling machine imported from Florida is now at Rizal but it will stay in a crate until after the SEA Games. "It's too bad we won't be able to use it in simulating lane conditions in K.L.," he said. "But the good news is the machine is here. It was delivered to the PSC at Rizal a few days ago. An operator from Florida will come over to teach us how to use the machine which is computerized and highly technical. It's too late to bring him in with the SEA Games opening this weekend. We'll also need clearance from the PSC to bring the machine to Star Mall because it's PSC property. At least, we can use it in training for the Asian Indoor Games in Turkmenistan in September and the World Championships in Las Vegas in November."
It would've been an advantage to simulate lane conditions with the oiling machine but Nepomuceno said the bowlers are ready to battle, no matter what. The 11 events in bowling are singles, doubles, trios, team of five and masters – all for men and women – and mixed doubles. The Philippine men's team lists Kevin Cu, 25, Kenneth Chua, 25, Merwin Tan, 18, Jomar Jumapao, 27, John Paule Macatula, 23 and Anton Alcazaren, 31 with Biboy Rivera as coach. The women are Liza del Rosario, 39, Lara Posadas, 27, Krizziah Tabora, 26, Lourdes Arles, 29, Alexis Sy, 25 and Dyan Coronacion, 24 with Jojo Canare as coach.
"About half of our players are first-timers in the SEA Games so we've got a good mix of veterans and rookies," said Nepomuceno. "One of our male bowlers, JP Macatula, lives in Qatar and came over to try out and made it. Jomar is from Cebu and was a double gold medalist at the Asian Schools Championships in 2009. Kenneth won the men's open masters title at the Philippine International Open Championships this year. Liza was a silver medalist at the 2002 Asian Games and the 2007 SEA Games. She took the bronze in women's singles at the World Games in 2009. In 2015, she was in the team of five that got the bronze. Lara, Alexis and Lourdes won the bronze in trios, also in 2015."
Nepomuceno said the team competing at the Asian Indoor Games is composed of Chua, Ivan Malig, Jumapao, Alcazaren, Del Rosario, Posadas, Tabora and Sy. For the World Championships, the team is made up of Cu, Chua, Macatula, Jomar, Raoul Miranda, Merwin, Lara, Liza, Krizziah, Liza Clutario, Alexis and Bea Hernandez.