Catalan hell-bent on getting ONE strawweight title shot
January 12, 2017 | 5:30pm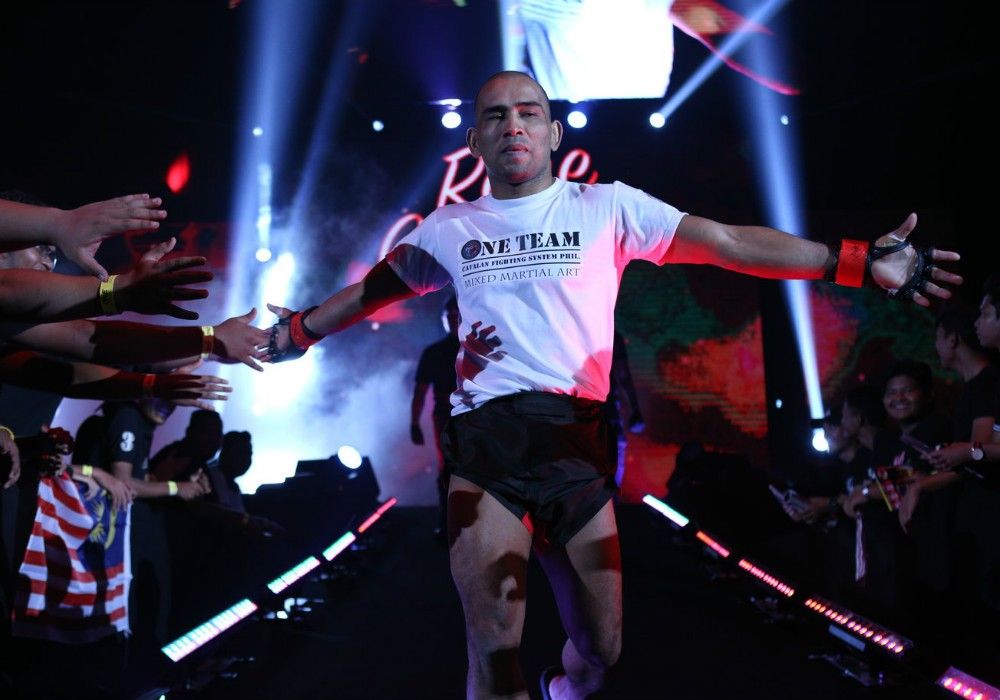 MANILA, Philippines – For Rene Catalan, high stakes equate to big rewards.
The Iloilo City native is set to lock horns with Indonesia's very own in the undercard of ONE Championship's "Quest of Power" this January 14.
Catalan hopes that if he secures a decisive win over upstart Adrian Matheis, it will grant him a shot at Yoshitaka Naito for the ONE strawweight World Championship belt later this year.
"Every fighter dreams to become a world champion. I really hope that ONE Championship will give me an opportunity to fight for the title in the future. This fight might be the door to a world title fight," he said.
Matheis, unbeaten in ONE, is among the options to lock horns with Naito after securing a victory last August.
However, the 38-year-old Filipino plans to foil his foe's aspirations and instead solidify his bid as the rightful contender for Naito's golden strap.
"I want that opportunity to fight for the title. If he wins, he might get the title shot that I seek. You will never know if your next fight will be a title fight. That's why you have to give your best in every fight," he stated.
Catalan, a Wushu veteran, is confident that he will have his hand raised against Matheis, citing his intense preparation.
"For this fight, I added more emphasis to my ground game. Even though I am coming off a win, I shouldn't be complacent. I trained with the best Brazilian Jiu-Jitsu practitioners in the country to hone my grappling skills," he bared.
Although both men possess superb striking pedigrees, Catalan believes that he still has the upperhand in the stand-up department.
"I still believe that my striking is better than his stand-up game. I am very comfortable in that aspect. If he wants to strike with me, it will be my pleasure," he pointed out.
Catalan, who is coming off a lopsided decision win over China's Zhang You Liang last September, also looks to extend his reign in his division.
"My win in September is the first step," he said. "There's more to come."
"I will not stop winning until I get the strawweight belt."