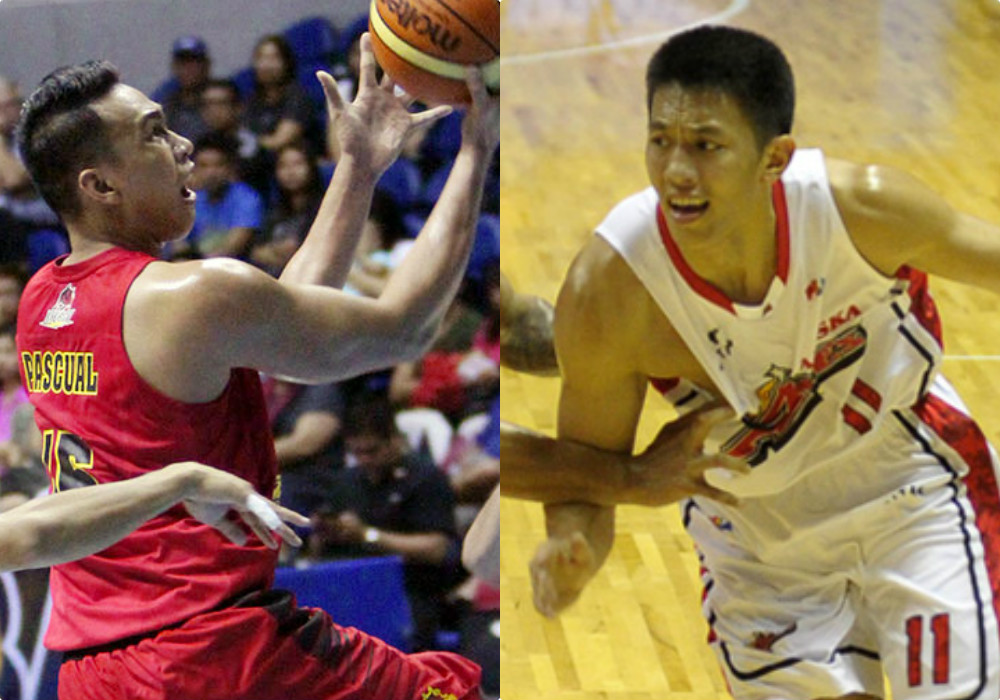 Jake Pascual (L) and Rome dela Rosa | Composite Image/File Photos
Star gets Rome Dela Rosa, trades Jake Pascual to Alaska
MANILA, Philippines – The Star Hotshots acquired Rome dela Rosa in exchange for Jake Pascual in a trade deal with the Alaska Aces.
"When [Star coach] Chito [Victolero] and I were describing to each other both Rome and Jake, it honestly sounded like both players were like twins in terms of their character and toughness," Alaska head coach Alex Compton said.
"It is nice to see two PBA teams making a fair trade that should really benefit not only both teams involved, but also – and I think this was very important to Chito and I both – we believe it really benefits the players traded," he added.
Dela Rosa and Pascual were both champion players with the San Beda Red Lions in the NCAA.
Pascual was the No. 8 selection by Barako Bull in the 2014 PBA Draft, while Dela Rosa was chosen at No. 13 by Alaska.